French Onion Dip
Organic french onion dip has always been the perfect partner to any chip! This delicious creamy dip is a dairy-free option for those craving that classic french onion taste. Full of flavor, and notes of roasted onion that will make you want to dip and dip some more! This dip will pair with any partner magically. From chips to crackers, carrots to cucumbers, you name it! Any way you spin it you can't go wrong with this french onion dip!   
Ingredients
Filtered Water, *Virgin Olive Oil, *Unfiltered Apple Cider Vinegar, *Hemp Seeds, *Coconutpalm Sugar, *Minced Onion, *White Chia Seeds, *Roasted Minced Onion, Gray Sea Salt
*Organic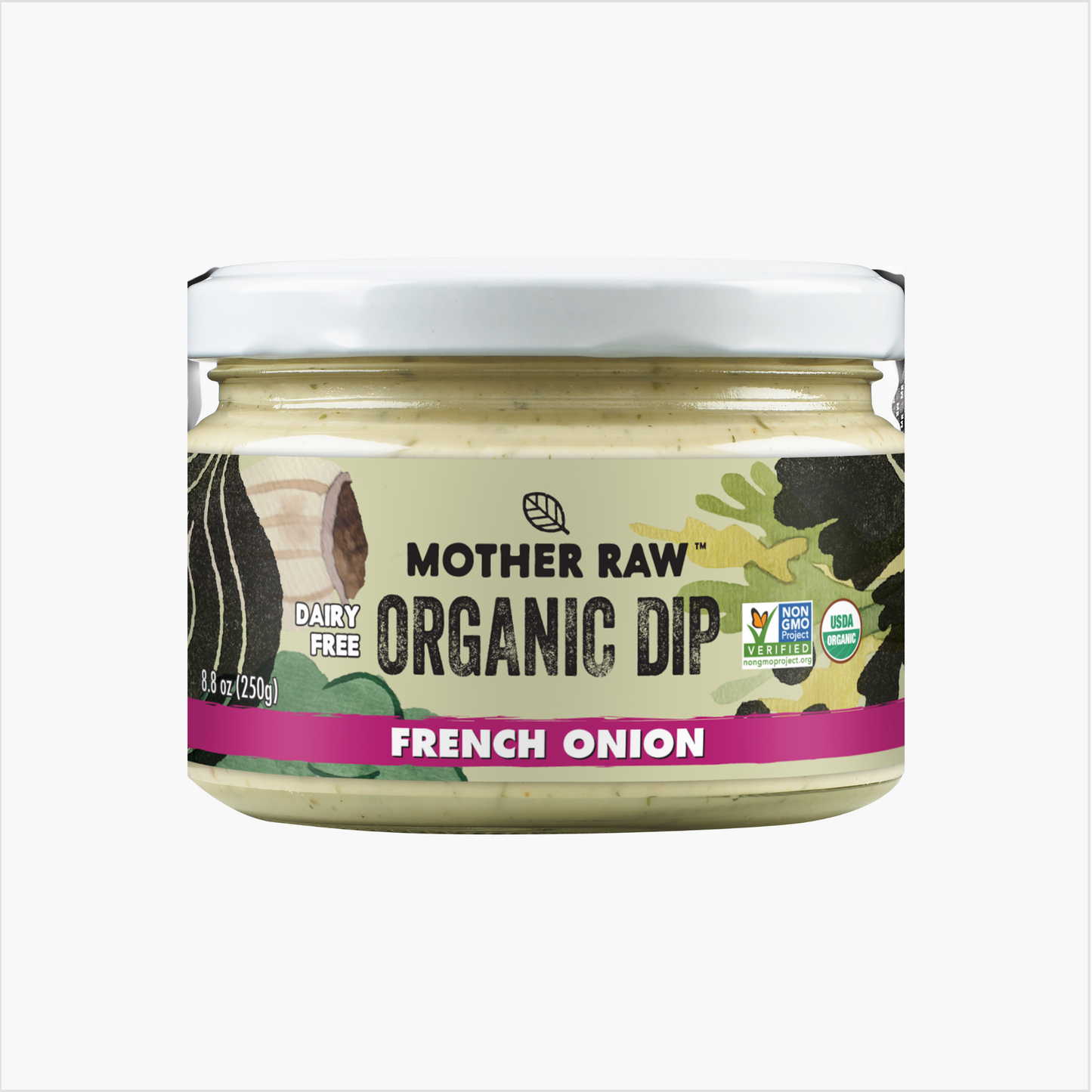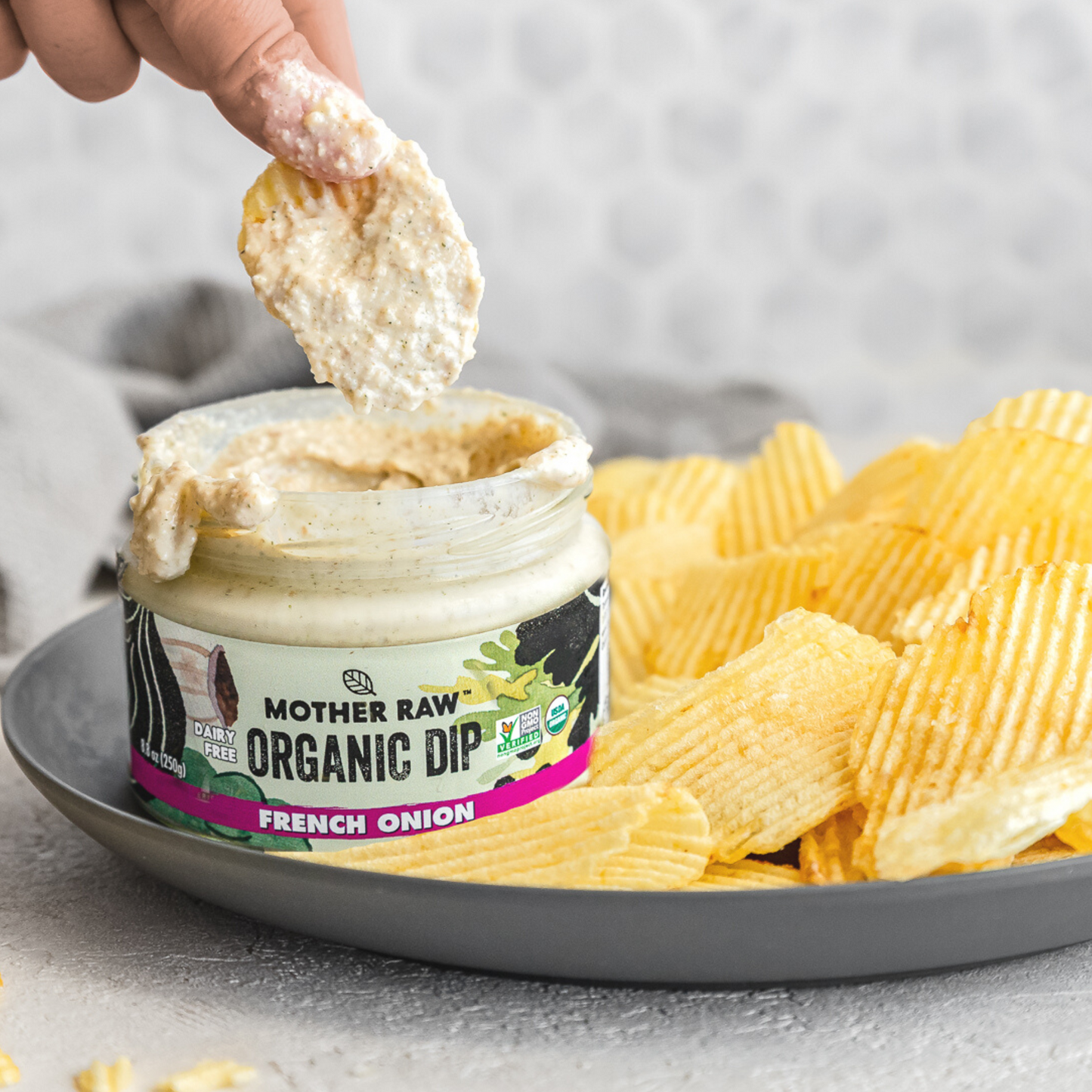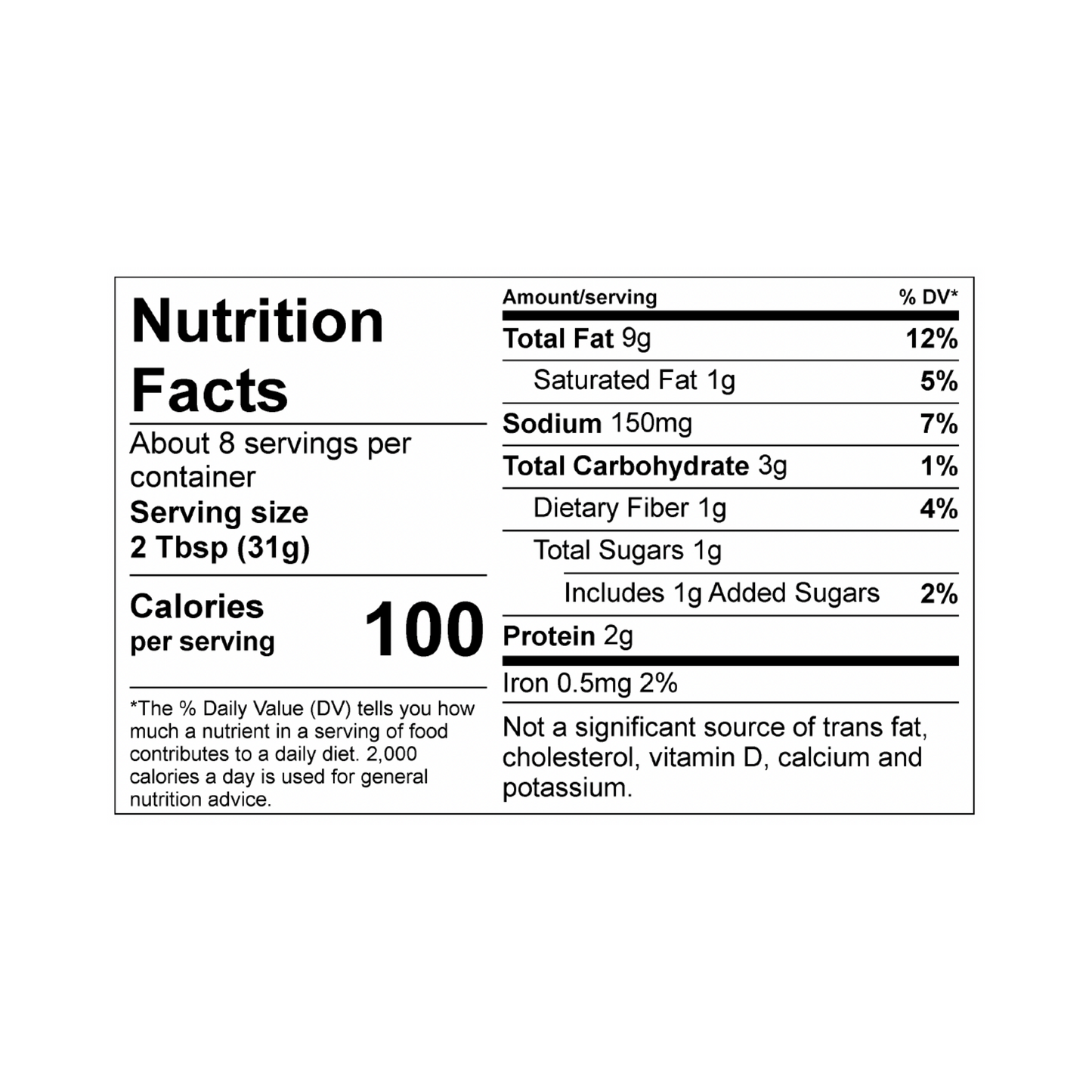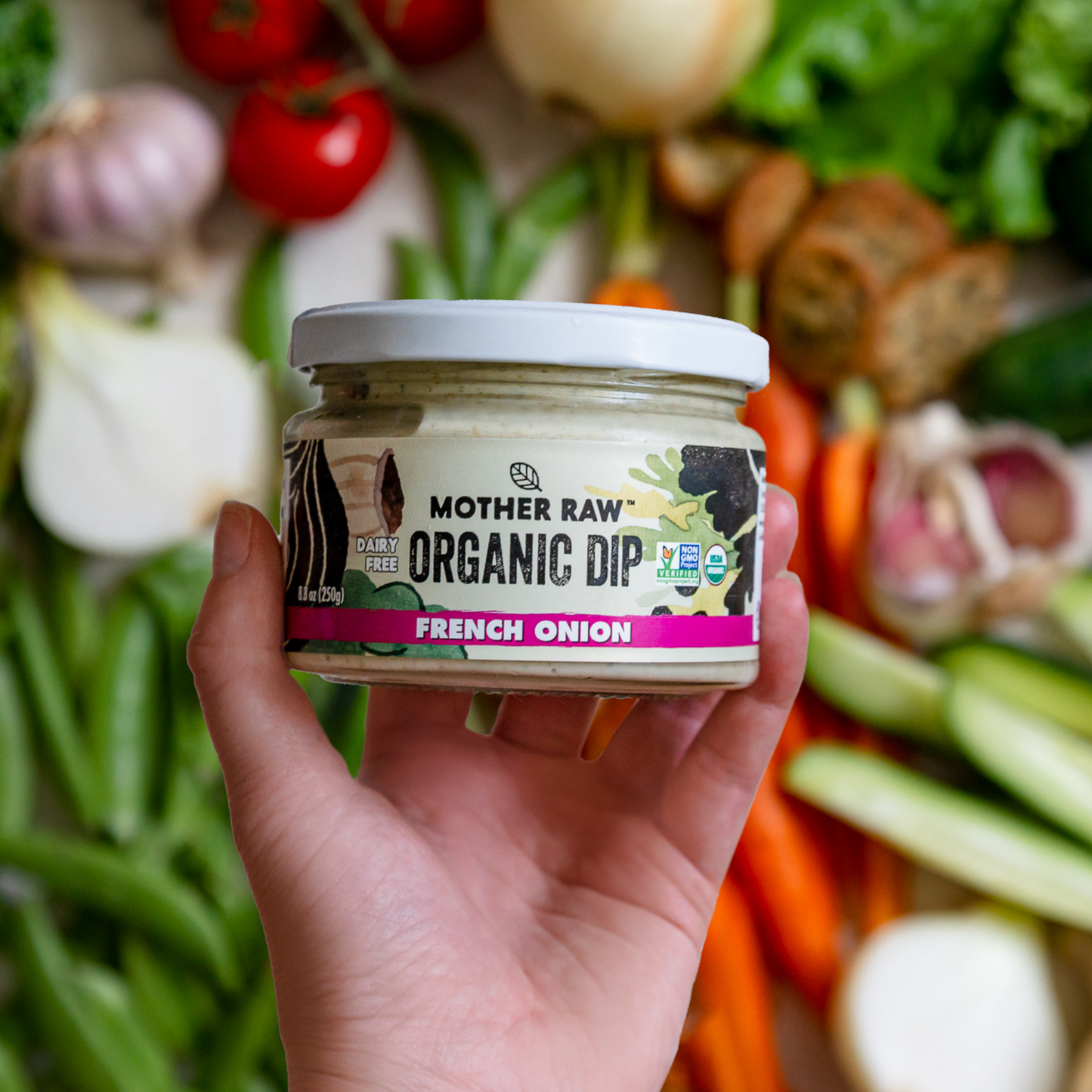 Crockpot helper!!!
I bought this to add to crockpot with pot roast, like a substitute for French onion soup mix. It came out perfect!!!!! Highly recommend if you don't love it as dip toss it in the crockpot with meat of your choice and you'll be stocking up on it!
Wow, we didn't see that idea coming, because clearly we are not as creative as you Stacey! Thanks for sharing.
I would also pass
I had to look up this product to see if anyone gave it a positive review because I simply did not believe it was possible. I really wanted to like this brand because of the ingredients and cute label. Please take this one back to the drawing board!
Pass on this!
Terrible. Love that the ingredient is olive oil! But this tasted like ACV mixed with raw strong onions. Pass!
Tastes like vinegar
Tasted primarily like vinegar. Tried reaching out to customer service twice to inquire into their return policy, but no reply.
Brenda, we apologize for the delay in our response not your customer service query! Thank you for working with us via email to fully resolve your request. We are glad that you really enjoyed our Dressings and understand that our Dips were not to your personal liking. We're glad to have connected directly with you!
Wow
I love this dip, it is so good! I love dipping veggies, crackers, and as a spread.
YES! Our dips are perfect for so many things. Glad you love them.