Italian Dressing
Oregano, sage, thyme, and basil. Our herbs taste like they were picked right from Nonna's garden and blended together to make an organic Italian dressing that's as zesty as her personality. Go ahead, put good on good and feel great about it.
Ingredients
Filtered Water, *Cold-Pressed Extra Virgin Olive Oil, *Unfiltered Apple Cider Vinegar, *Hemp Seeds, *Lemon Juice, *Coconut Palm Sugar, *Sundried Tomatoes, *Red Bell Pepper, Gray Sea Salt, *Minced Onion, *Minced Garlic, *Oregano, *Rosemary, *Basil, *Parsley, *Marjoram, *Sage, *Thyme, *Black Pepper
*Organic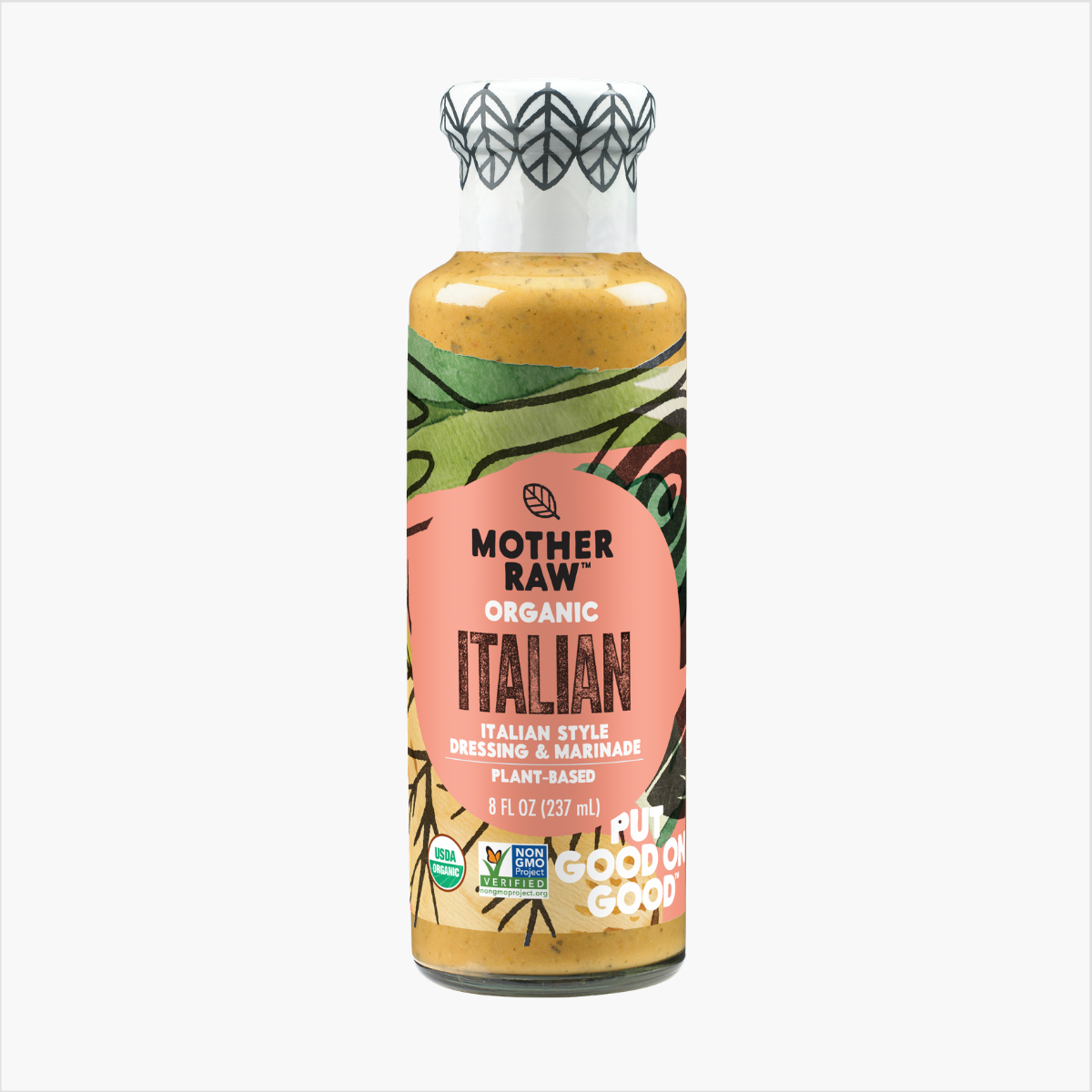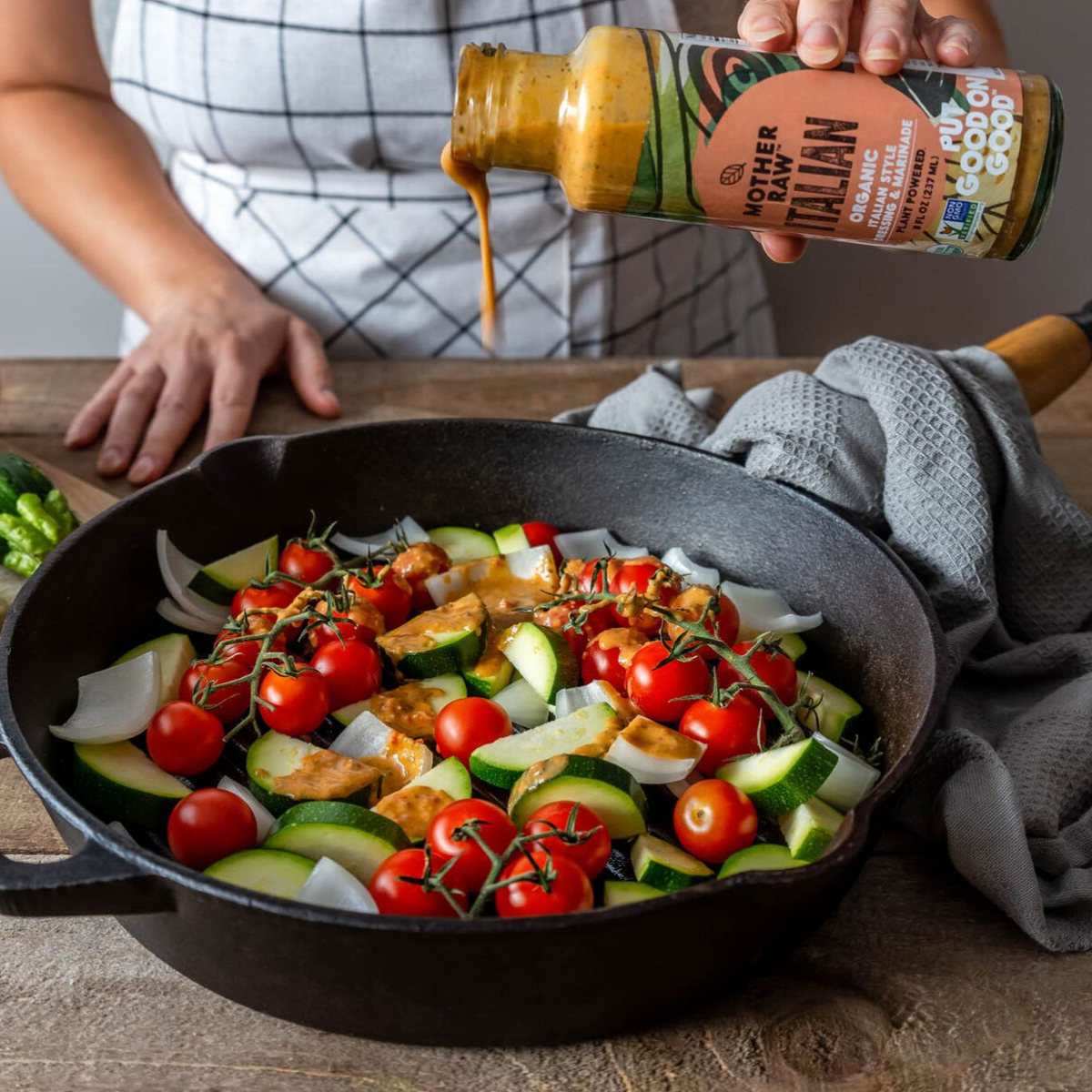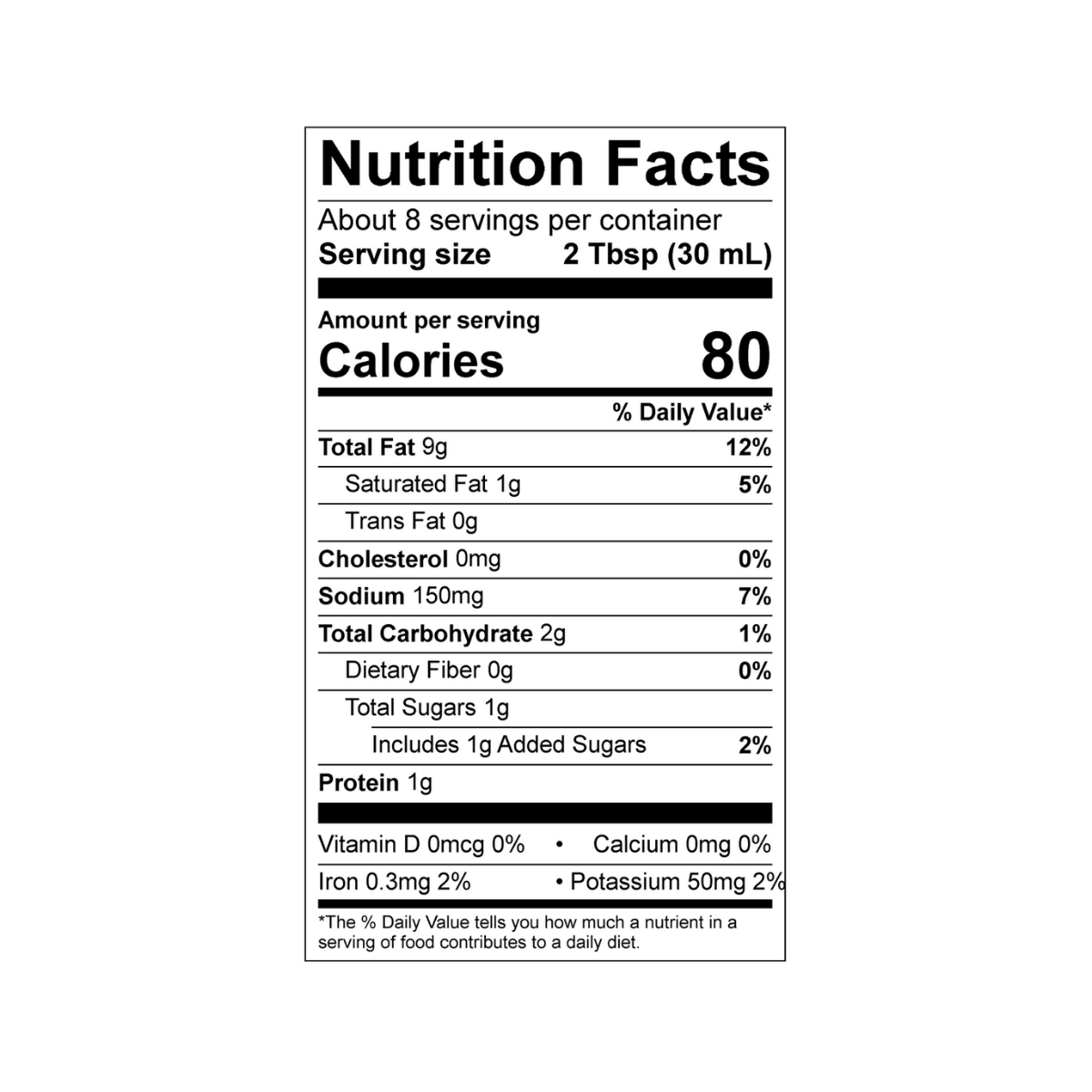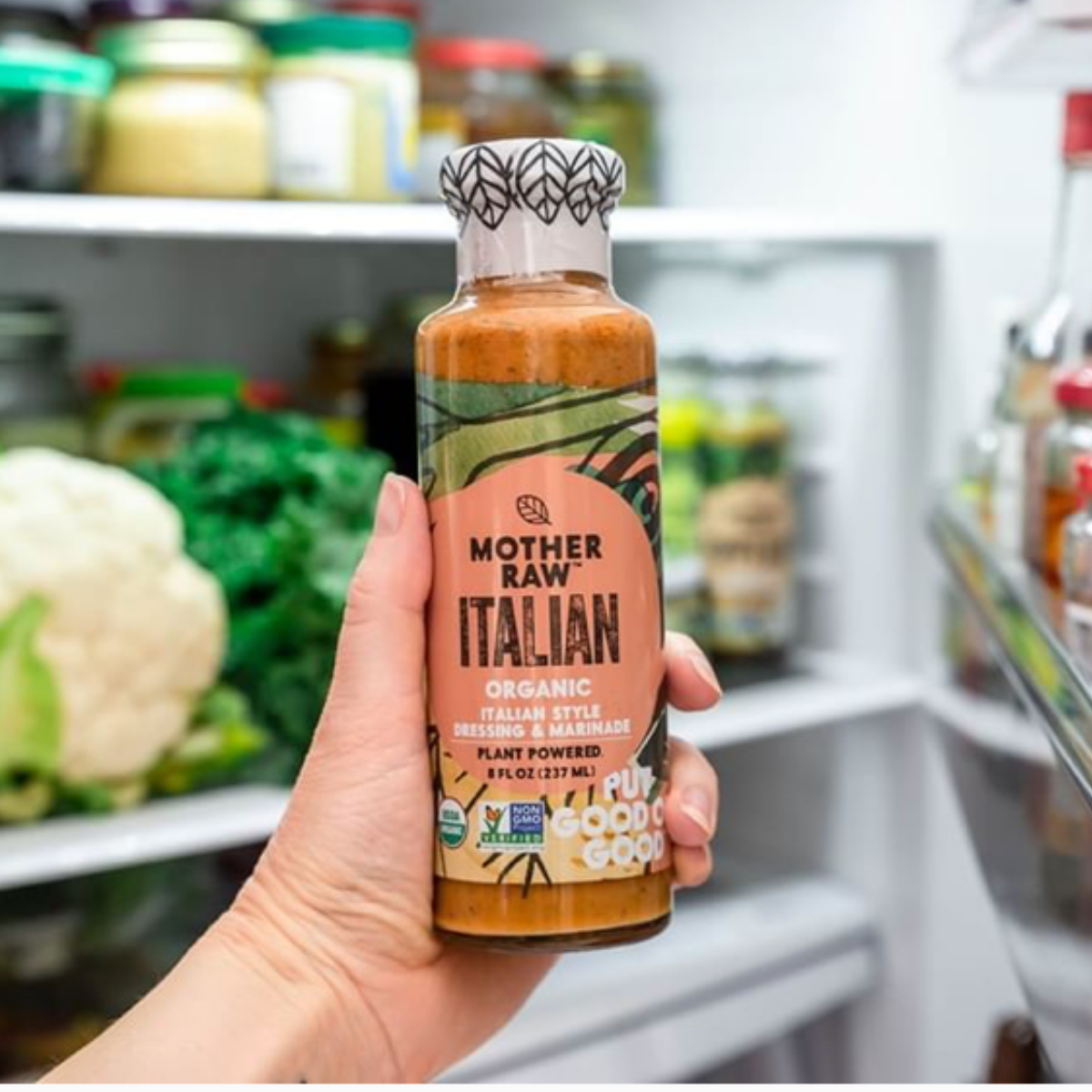 A Staple
We have bought this 3 times now and love it!
So nice to hear this Nicole. Mother Raw Italian Dressing is a bit special with some sun dried tomatoes and red bell pepper for a touch of savoury sweetness.... Yum!
Delicious
Changing your whilendiet can be hard, but finding Mother Raw has made things so much easier. This Italian dressing is my favorite!!
Thank you for sharing your compliments on our Italian dressing ad we are so happy to hear that Mother Raw has made things easier for you in your journey to adjust your diet. Music to our ears.
Very Good
I have enjoyed this flor very much. Very delicious and will reorder.
Music to our veggies Barbara. Secret (not so secret)-The Italian has a hint of sundried tomatoes giving it that extra something special.
Deliciously healthful
THE PRODUCT: The Italian dressing, still nicely chilled, arrived just as I was preparing a lunch salad. The moment I opened the bottle, the scent grabbed my tastebuds. Truly tangy, fresh, and flavorful. After a long, frustrating search for a healthy, tasty salad dressing, I have found a winner. Already used it on salad and in soup. Can't wait to use it on pasta, sandwiches, and soft tacos.
THE SERVICE: After a problem with the shipment (no fault of the shipper — their packaging is extraordinary), I reached out to customer service. Ian responded promptly and offered a solution that went far beyond what was required or expected.
THE CONCLUSION: I will be back for future online orders (product not carried locally). Mother Raw rocks!
Love this
It's a little thicker but tastes great and is healthy!