YOUR VEGGIES WILL THANK YOU
PUT GOOD ON GOOD™
DIG INTO THE POWER OF PLANTS
YOUR VEGGIES WILL THANK YOU
PUT GOOD ON GOOD™
DIG INTO THE POWER OF PLANTS
YOUR VEGGIES WILL THANK YOU
PUT GOOD ON GOOD™
DIG INTO THE POWER OF PLANTS
YOUR VEGGIES WILL THANK YOU
PUT GOOD ON GOOD™
DIG INTO THE POWER OF PLANTS
you can dress, dip & dunk freely, we got you!
If you're here, it's because you're hungry for what's real and craving something that's delicious and uncompromisingly good. We're equally obsessed about the ingredients we use as those we don't, so you're free to simply enjoy. Whether you're vegan, avoiding common allergens, looking for organic options or simply want amazing quality without compromise, we've got you covered.
Hey, we don't mess with what's good, we just bottle it.
From 2114 RAWsome Reviews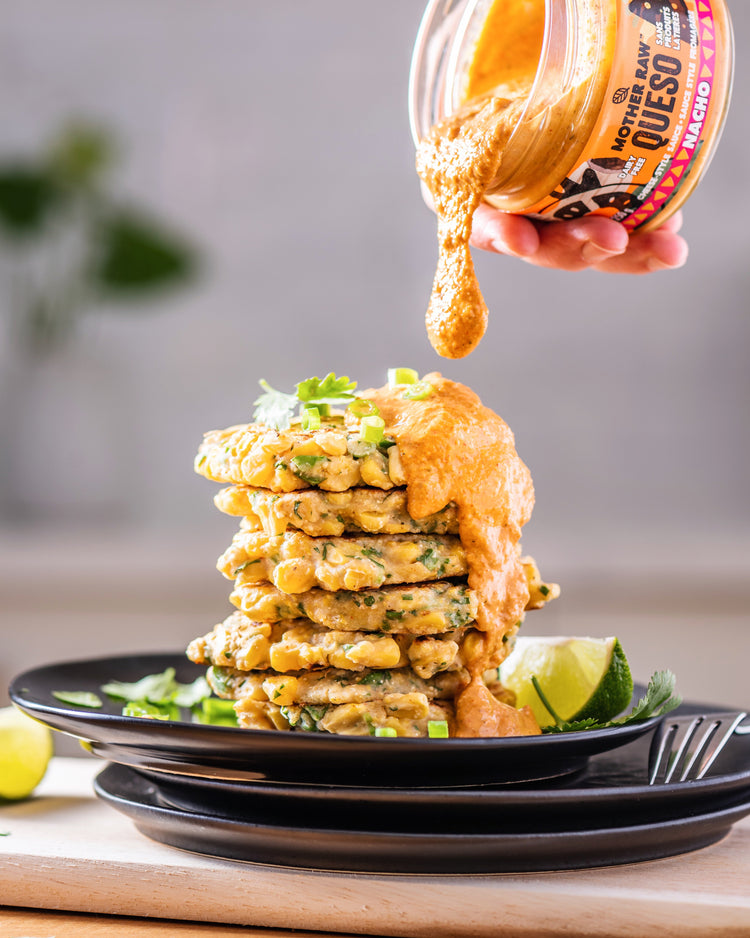 This cheeseless snack (Queso) - packs a serious umami punch. Use it any dish that needs a zesty flavor and melty texture, like pizza and nachos..."

"Here's the playbook for sauces, toppings, and dips that'll chart a sure fire course to Game Day victory...Mother Raw forgoes the sour cream—or any dairy, for that matter—in its new version, getting creaminess from hemp and white chia seeds, among other organic ingredients."

"To celebrate Lizzo's Vegan Anniversary, we wanted to share one of the products that has helped her on her plant-based journey: Mother Raw Spicy Vegan Queso. The hot and fiery dairy-free dip was featured in her decadent vegan brussels nachos video on TikTok, with the recipe inspiring other foodies to up their vegan snack game."

"Vegan Condiments that are better than the real thing. Brands like Mother Raw replicate that salty flavor with capers and nail the creaminess with an emulsion of olive oil, lemon juice, and apple cider vinegar."

"If you're looking for a crowd-pleasing dip that is also allergen-friendly, this queso is the perfect thing to serve at a get-together. With its tangy umami taste that is super reminiscent of the real thing and its clean ingredient list, cheese alternatives don't get better than this."