Roasted Garlic Caesar Dressing
This one's for the garlic lovers.

 
With all the deliciousness of our classic Caesar

 
dressing and
 

the

 
superpowers
 

of

 
roasted garlic
, this dressing will have your taste buds dancing!
I
t's
 

got all of the joy that Caesar brings
 

with
 

none of the dairy,
artificial colors,

 
flavors,

 
or preservatives. Try it out

 
for a refreshing change

 
on your next Caesar salad
, slather it on a sandwich or

 
toss it

 
in a

 
potato salad.
Ingredients
*Cold Pressed Extra-Virgin Olive Oil, Filtered Water, *Lemon Juice, *Unfiltered Apple Cider Vinegar, *Hemp Seeds, Nutritional Yeast, *Roasted Minced Garlic, *White Chia Seeds, Gray Sea Salt, *Minced Garlic, *Green Banana Flour, *Black Pepper
*Organic
May Contain Coconut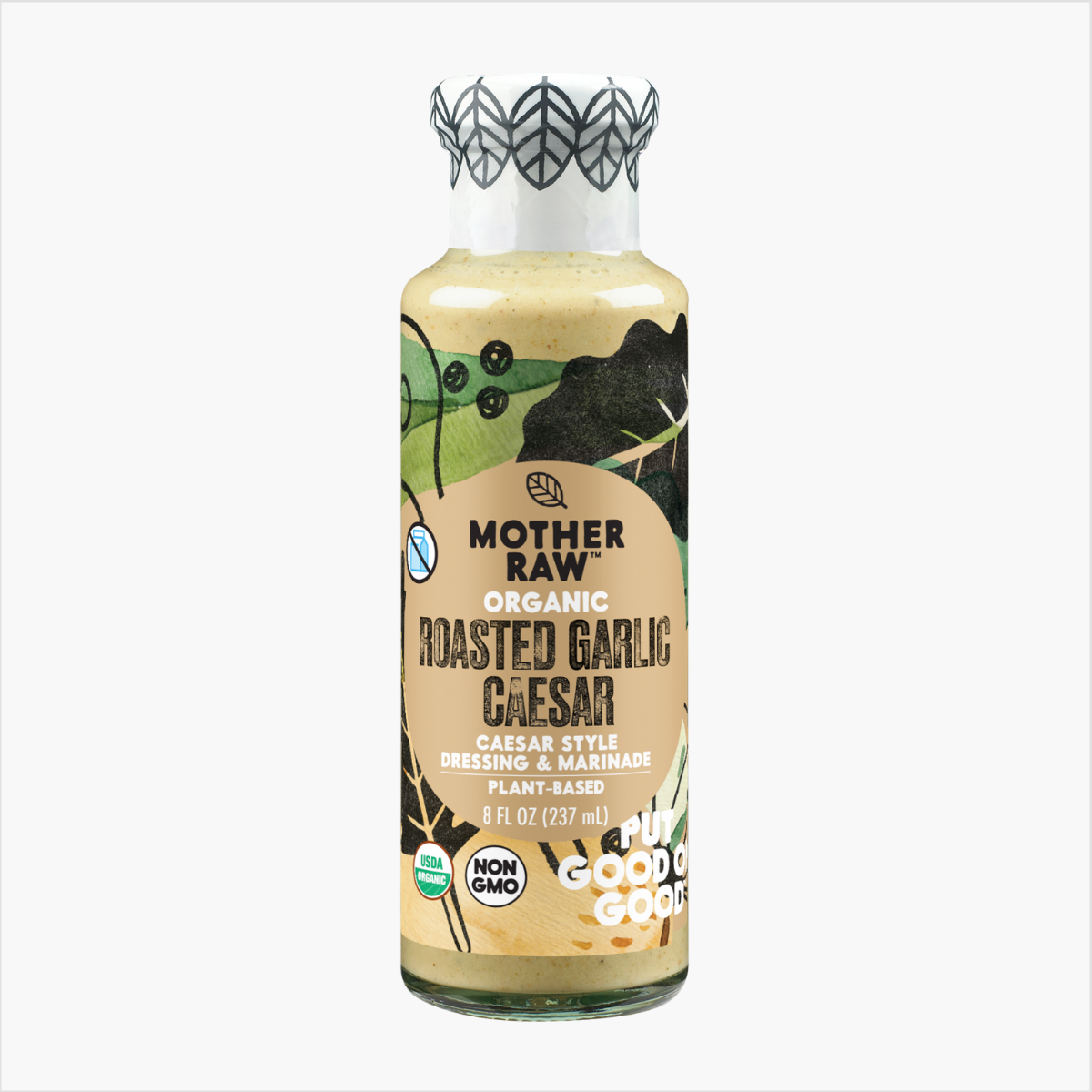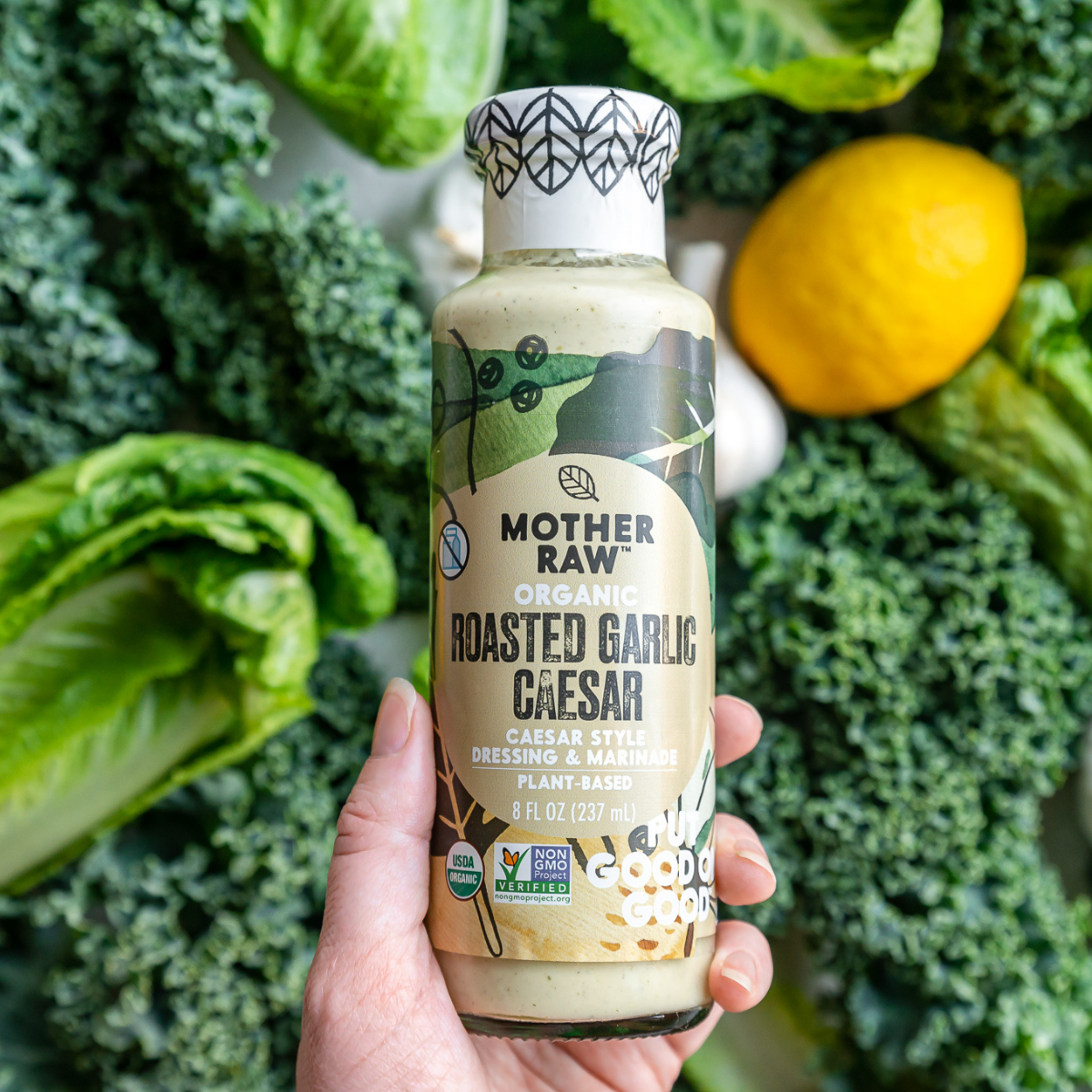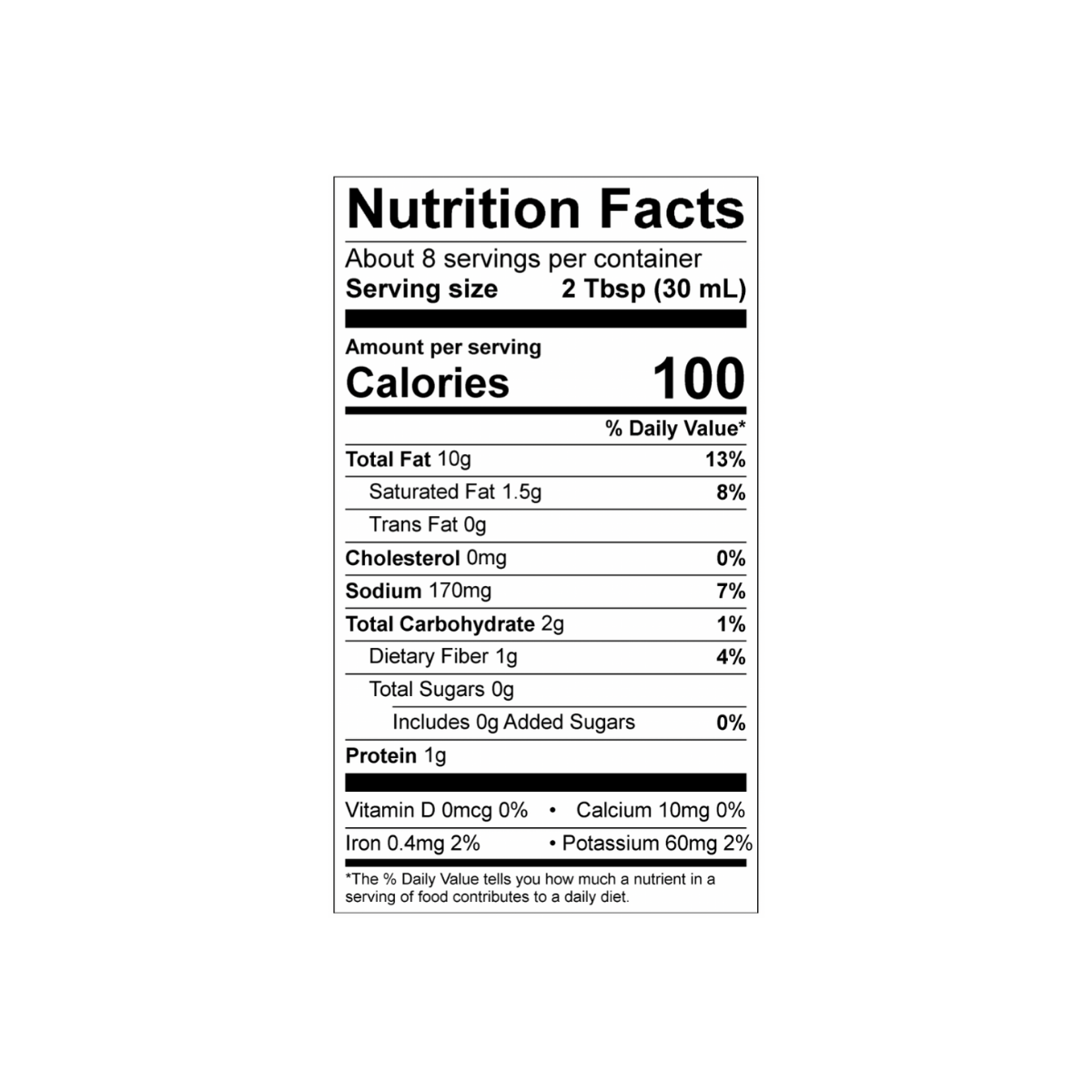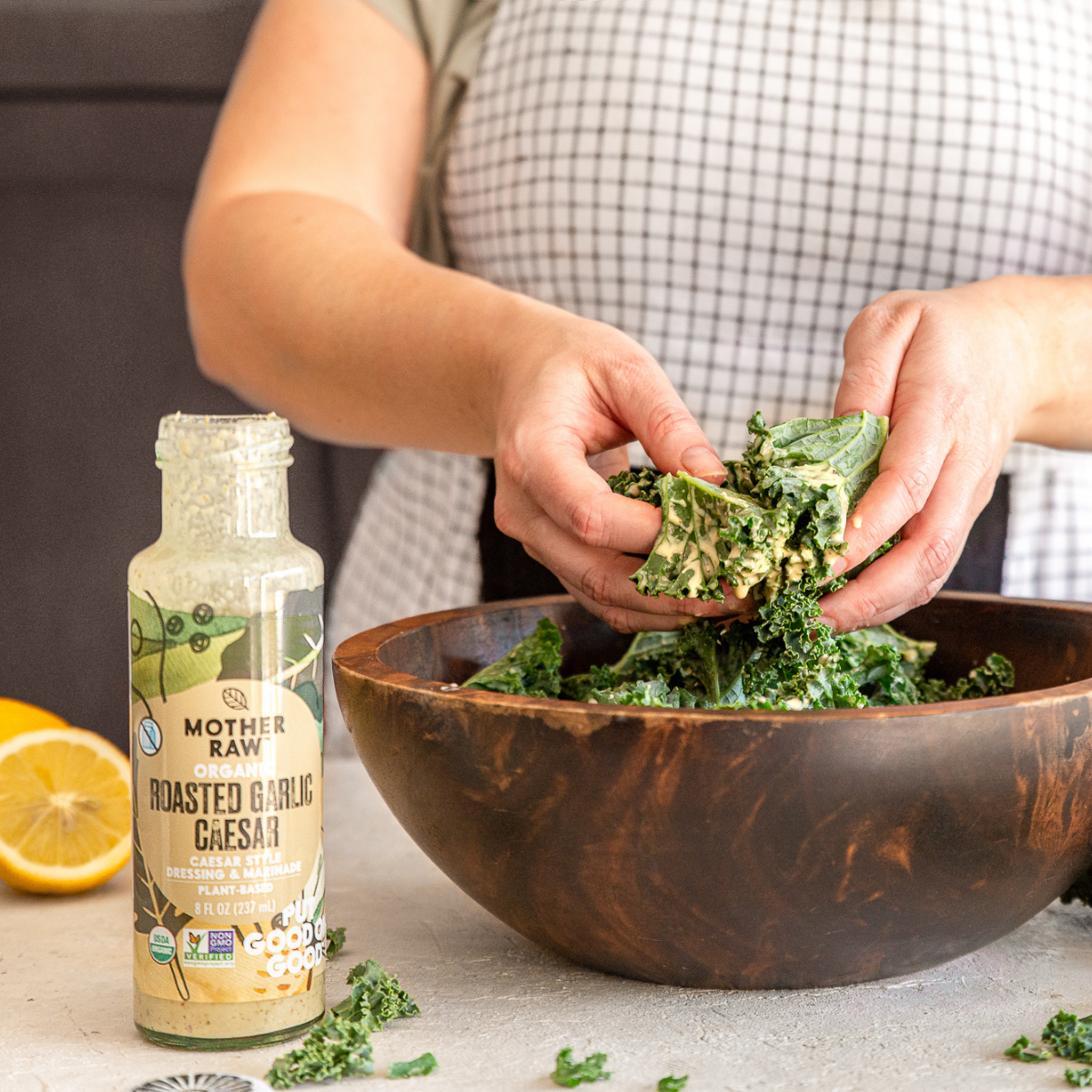 Flavorful
The flavors this company makes are delicious
Roasted Garlic Caesar is a fan favourite Nicole! Thank you.
Winner!
I fell in love with the Mother Raw original Caesar that I found at Wholefoods so I went to the website to order every other night-shade free flavor I could find! This roasted garlic Caesar did not disappoint-soooo good on a big salad!!!! I can't believe there's no dairy or egg in there, yay!
We aim to please Stacey. Appreciate the feedback!
Loved this salad dressing, and I will definitely be buying it again in the future! I am excited to try other salad dressing flavors and to try out the dips.
I loved this dressing! My favorite dressing is Caesar and the Roasted Garlic Caesar dressing was by far my most favorite Caesar dressing to date. I couldn't get enough and it helped me eat more salads.
I love this natural, chemical free dressing, it's organic and has all healthy ingredients, I used it on my salads and sandwiches, even crackers, overall it was delicious and flavorful.