Roasted Garlic Dip
This one's for the garlic lovers!

 
This dairy-free, organic dip is full of warm notes of roasted garlic and creamy goodness. Not to mention, this dip is as versatile as it is scrumptious! Pair it with chips or slather it on some crackers topped with sliced tomatoes and a drizzle of balsamic glaze! Any way you use it, this dip will have your tastebuds dancing!
Ingredients
Filtered Water, *Virgin Olive Oil, *Unfiltered Apple Cider Vinegar, *Hemp Seeds, *Coconut Palm Sugar, *White Chia Seeds, *Minced Garlic, *Roasted Minced Garlic, Gray Sea Salt
*Organic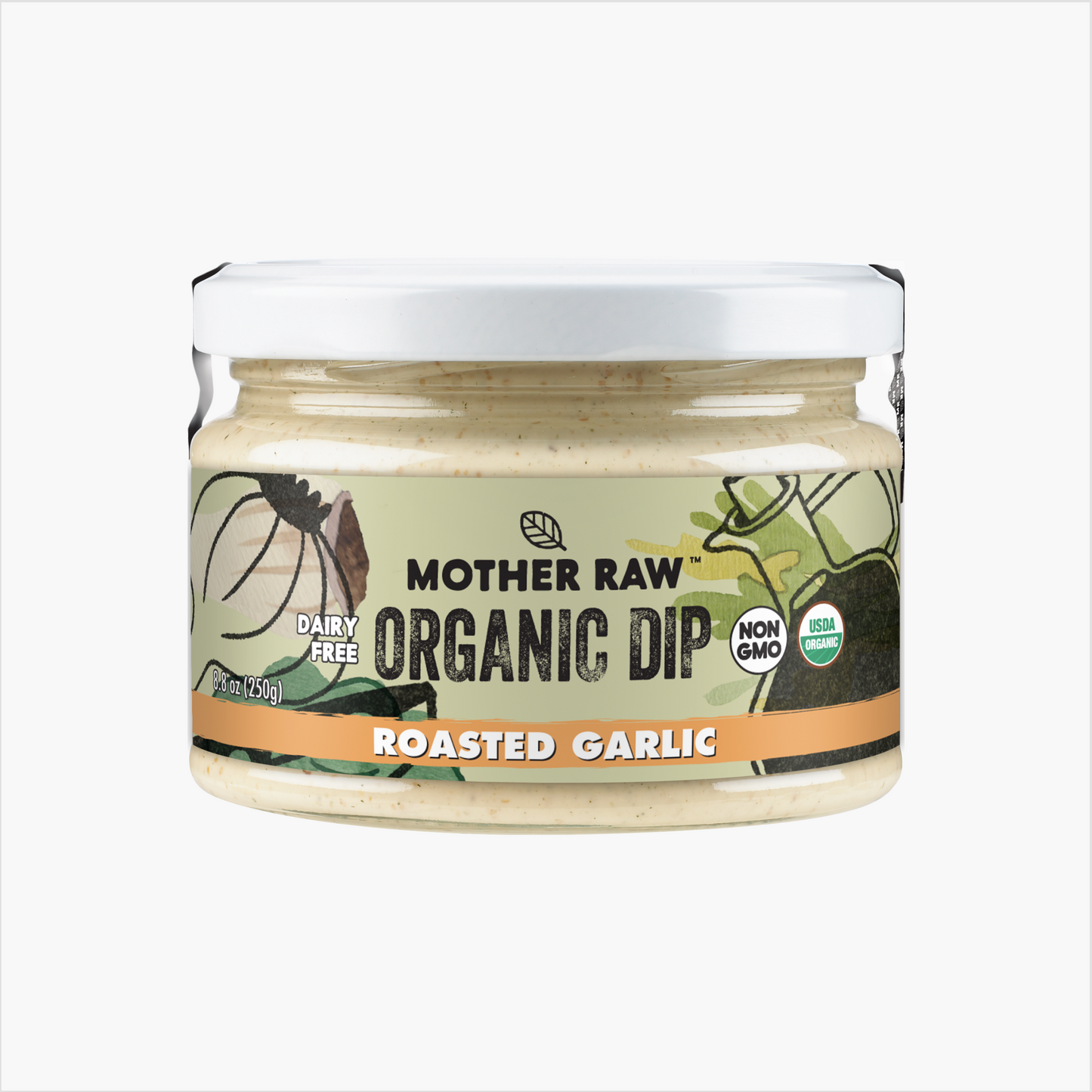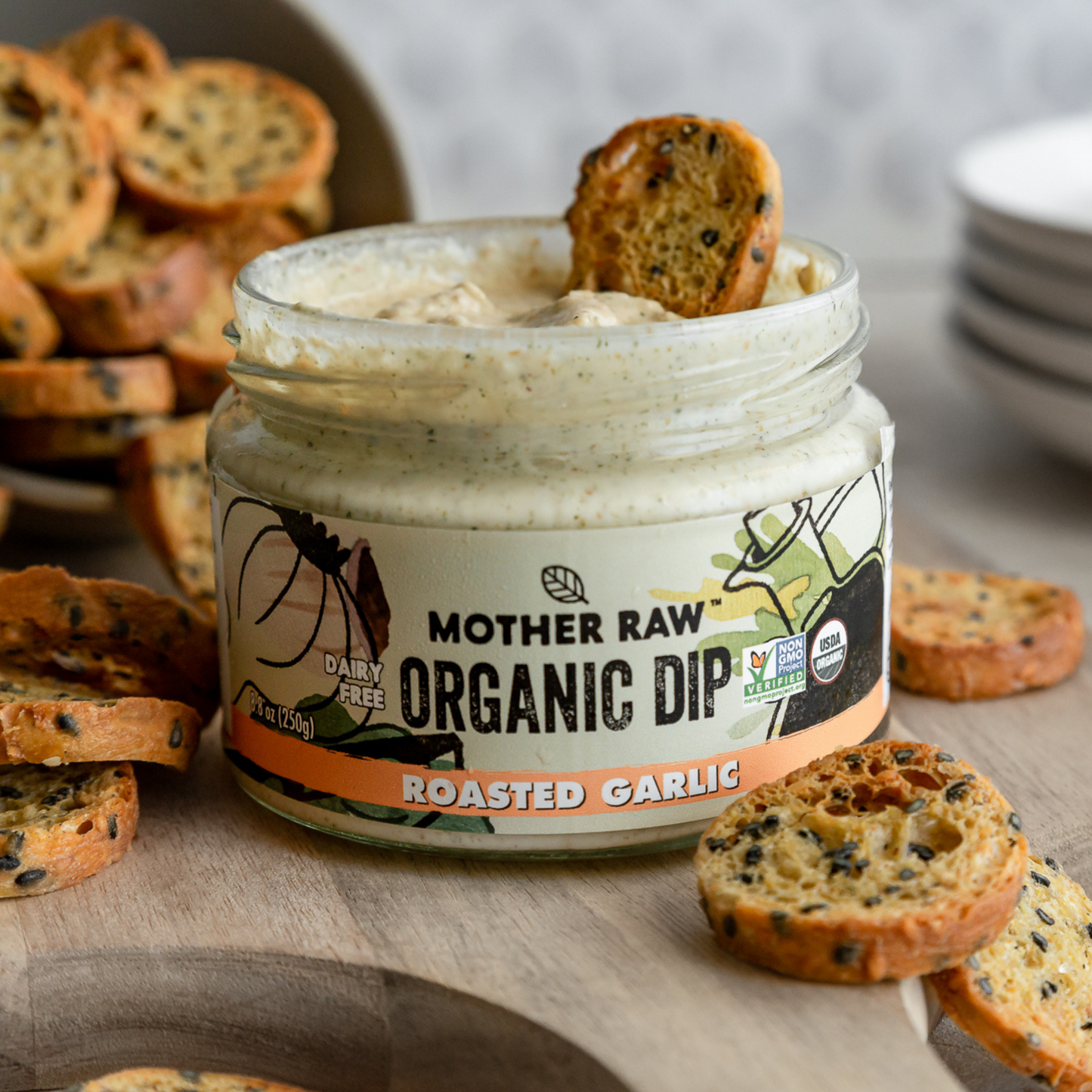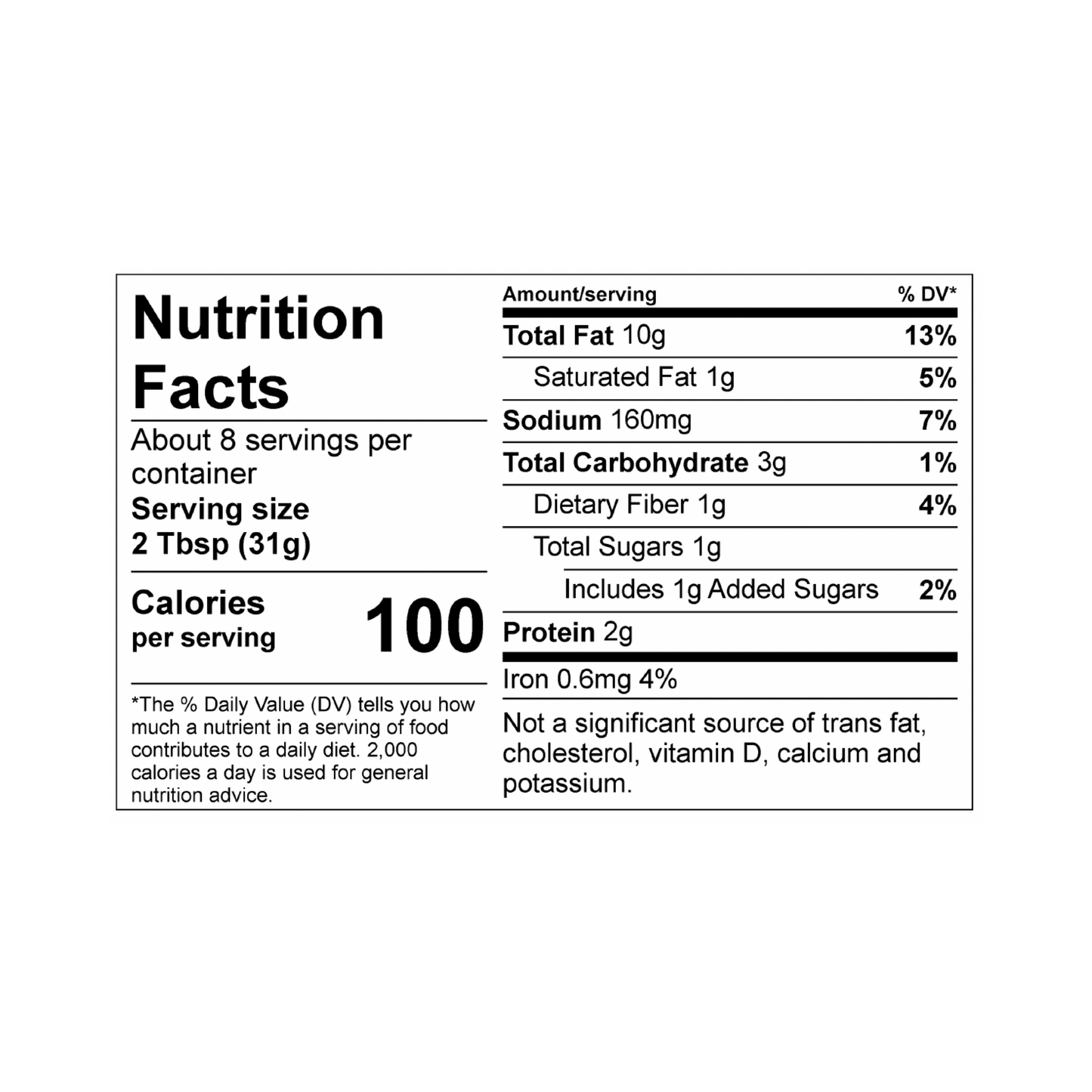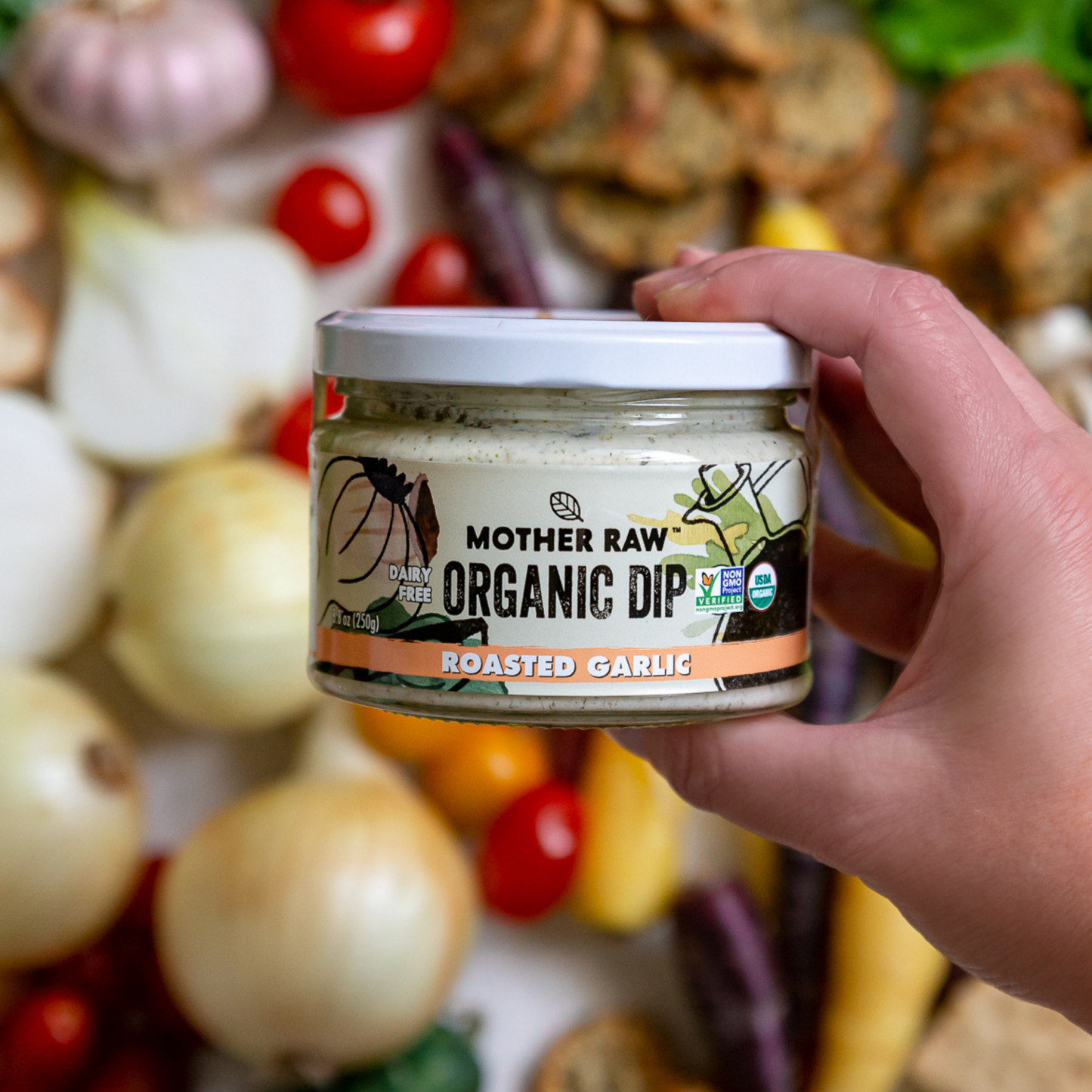 Great product overall- This dressing is really good to marinate meat. Once again I love the products you guys advertise because it is all so healthy. I have to follow a strict diet, so I'm grateful for these products.
Good to hear Yali. Our products are really meant for most people whether plant-based, organic, clean, no main allergens, kosher, low/no sugar, nothing refined....we're happy we qualify for your strict diet.
Hello the product I tried was very good. I will but it again and again. My whole family like it. We will but it a couple of times a month. As I said very good
Thank you for taking the time to review us Jim. Much appreciated.
Gracias por enviar el cupón de verdad que fue muy rico a nuestra familia le encanto y obviamente lo
Volvimos a comprar fue muy bueno y a los niños le encantó
I was really surprised by the nice taste. I'm glad with my decision. I like the variety. I would definitely rebuy and recommend it. I usually dont but this kind of stuff but it taste so wholesome and natural.
Tell us what you thought about the product.
Very flavoreful
How did you use it
Would you recommend this to a friend ?
Absolutely
Would you purchase at full price?
Yes