Japanese Dressing
Bring out your umami side with our sweet and tangy plant-based Japanese dressing. Made with toasted sesame oil, ginger root and unfiltered apple cider vinegar, this smooth and decadent dressing is organic and always will be. Go ahead, put good on good and feel great about it.
Ingredients
Filtered Water, *Cold-Pressed Extra Virgin Olive Oil, *Unfiltered Apple Cider Vinegar, *Sesame Seeds, *Coconut Palm Sugar, *Toasted Sesame Oil, *Lemon Juice, Gray Sea Salt, *Minced Garlic, *Ginger Root, *Black Pepper
*Organic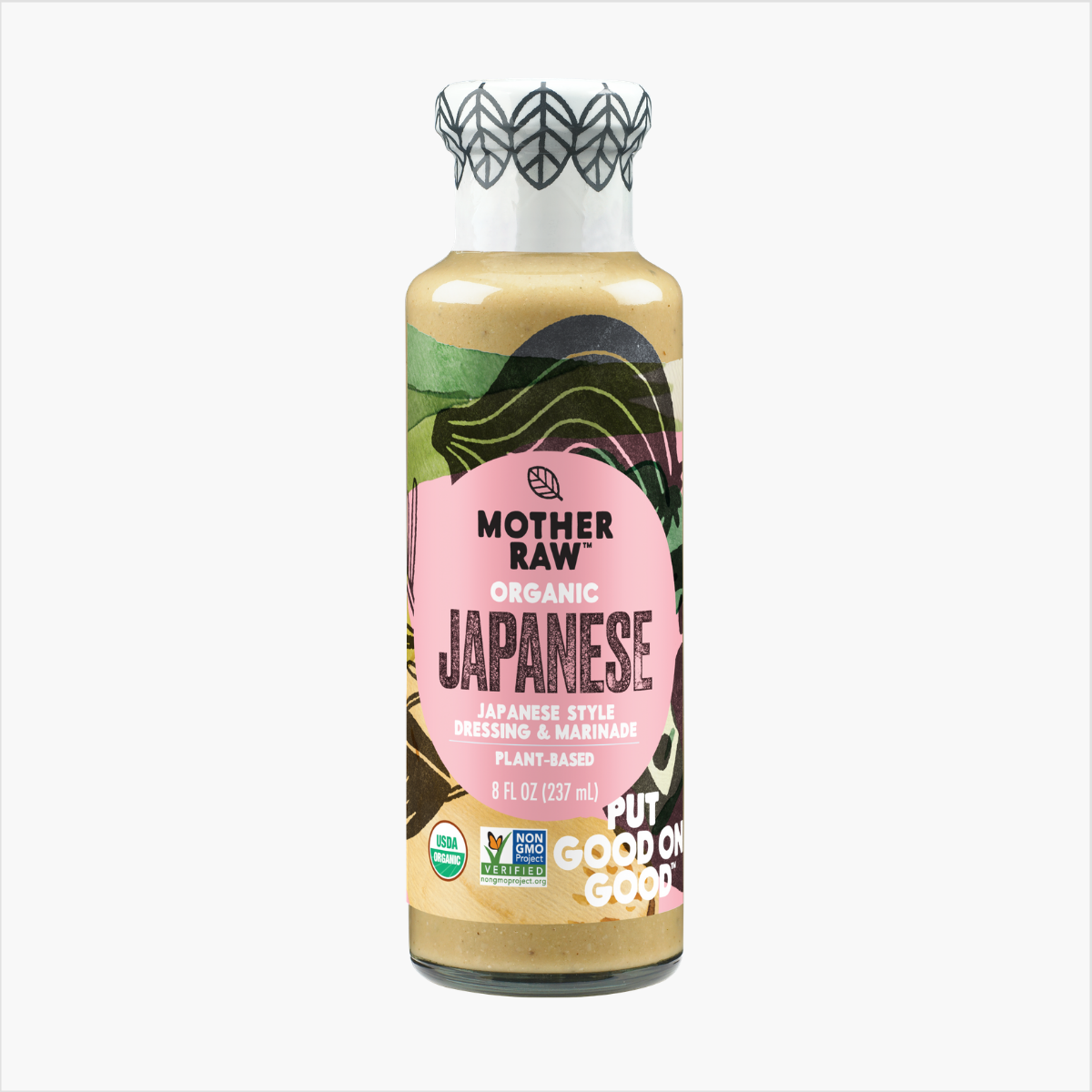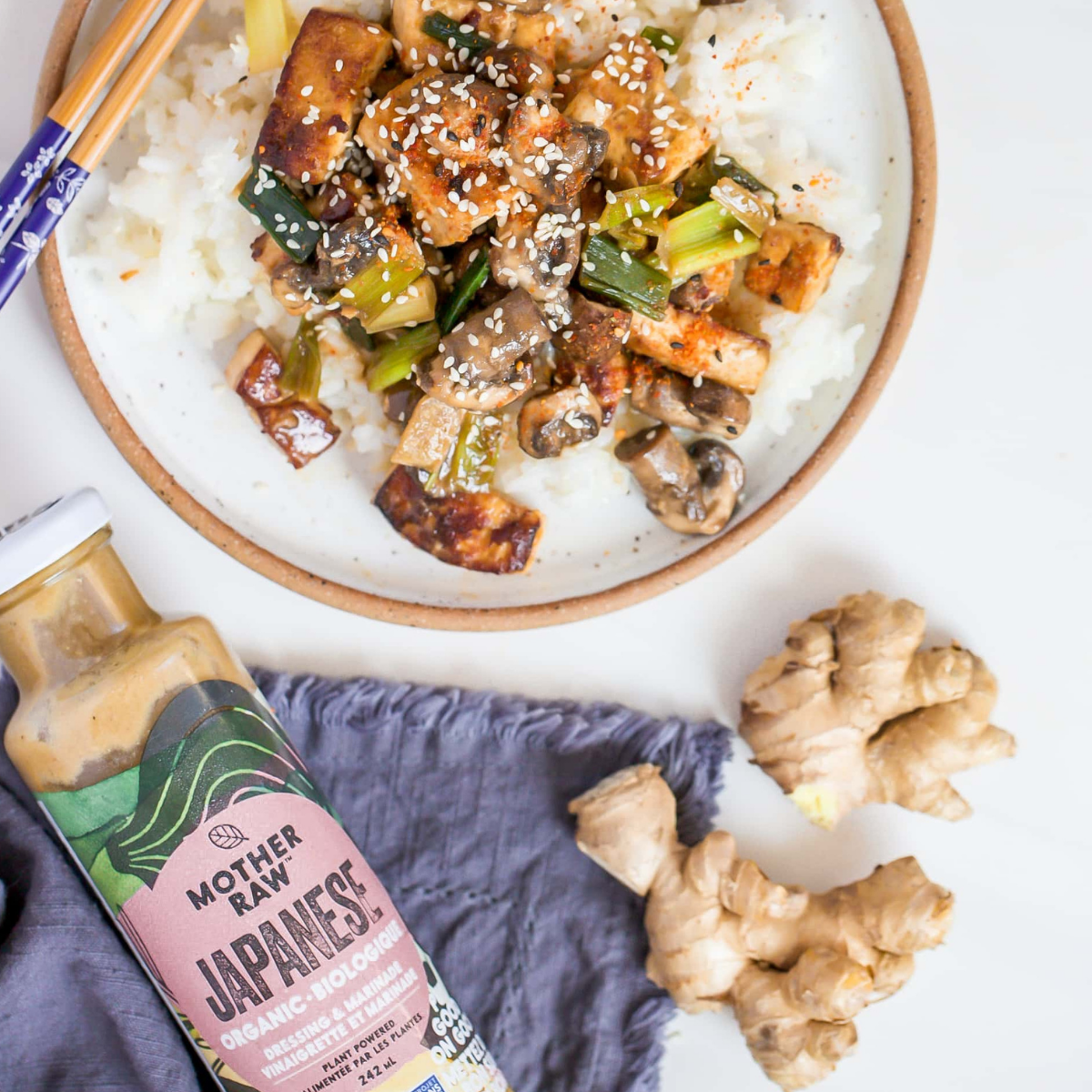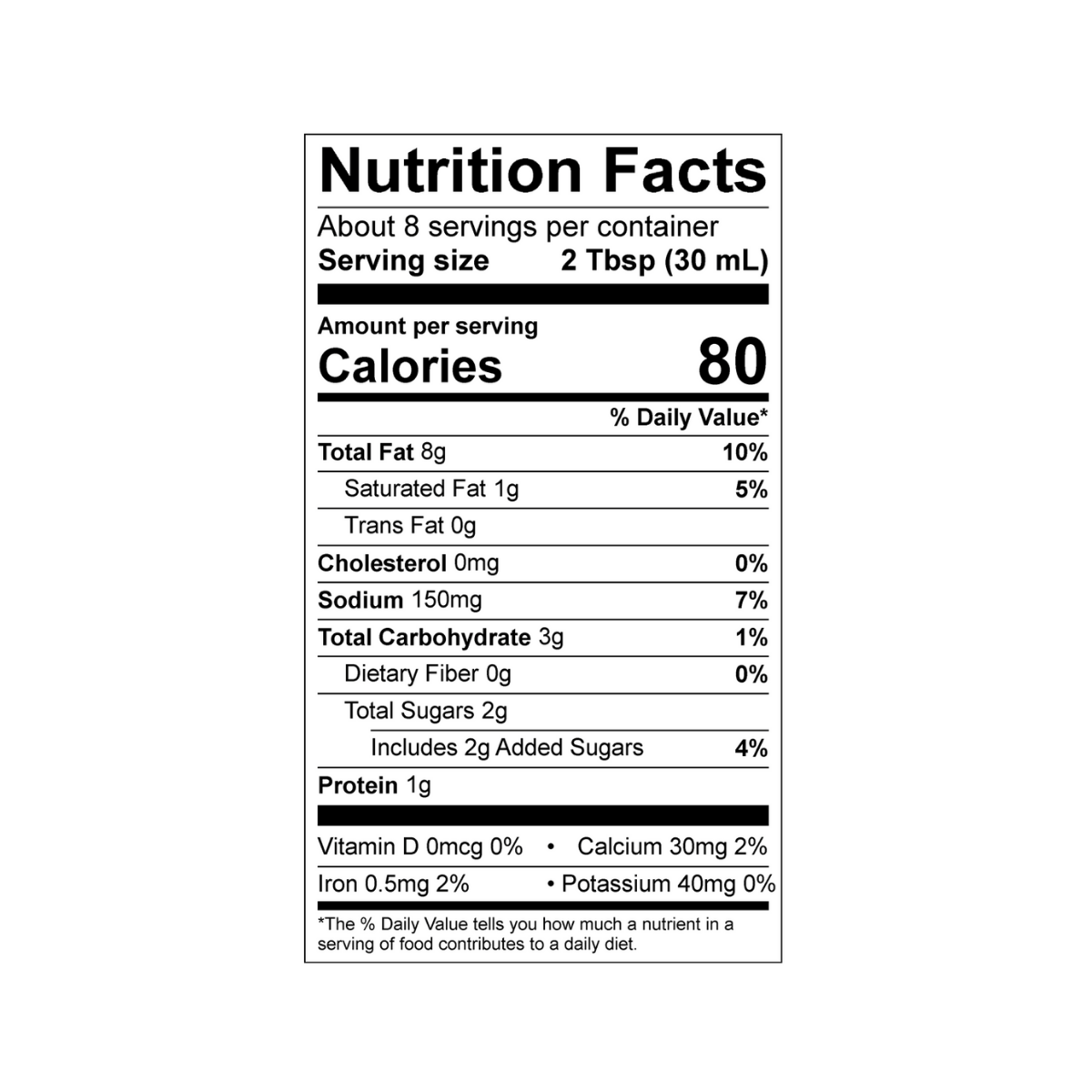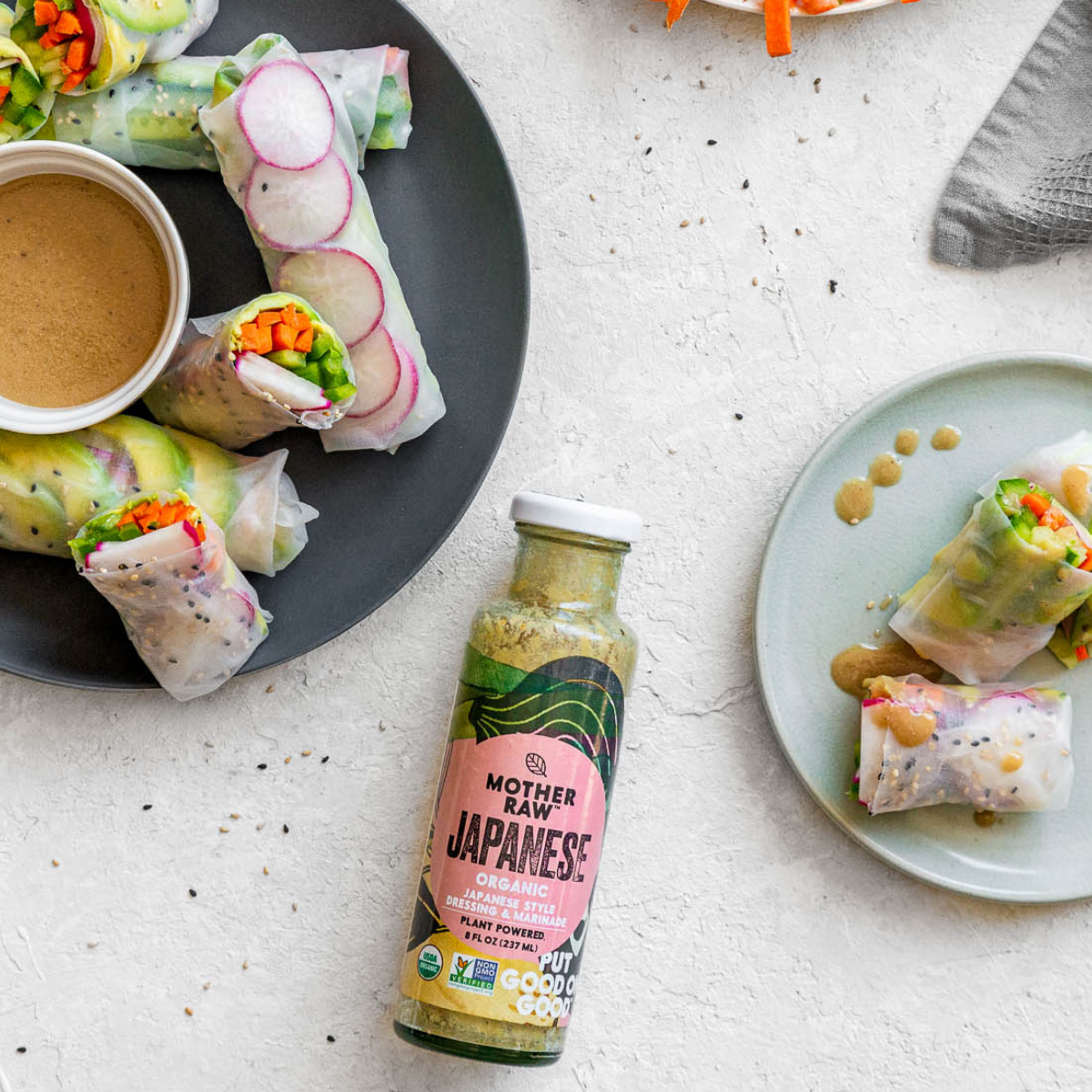 Great flavor
We use this on everything
Thanks for your review! Mother Raw Japanese Dressing with sesame and ginger, is a delicious marinade, grill sauce and dressing for asian noodles and salads of all kinds.
We love this dressing!
It tastes so fresh, just like homemade!
Thank you David. That's what we love to hear.
My new favorite
Oh my goodness, I absolutely loved this!! The flavors really pop, I put it on everything!!
Thanks Carole- we love to hear that you put it on everything- it's not just a salad dressing, but an amazing marinade and works for dipping too!
SOooo good!!!!
This is one of my favorites for just about anything!! It makes a great salad dressing or I use it to marinate anything for the grill- salmon, pork tenderloin, beef- I mean anything!!! One to keep in stock!
Stacey, music to our ears. We love it when people discover all of the unique ways they can use of flavourful and clean dressings and marinades.
The mother of all dressings and sauces
This is the best ever. The most versatile and the most delicious. I paid way too much to have it shipping to my house but I'm okay with that because I'm that obsessed with it. I've used it on soba, and on salads. Pretty sure will be the only thing I slather on everything this summer. Next time I see it in the store so I can hoard it. It's sadly just a bit hard to find