Greek Dressing
Get your Greek on. Our organic, plant-based Greek dressing is filled with savory aromas that carry you away to where olives are picked straight from the tree. We start with premium cold-pressed extra virgin olive oil (EVOO) and season it with lemon juice, garlic and oregano. Go ahead, put good on good and feel great about it.
Ingredients
Filtered Water, *Cold-Pressed Extra Virgin Olive Oil, *Unfiltered Apple Cider Vinegar, *Lemon Juice, *Minced Onion, *Minced Garlic, *Oregano, Gray Sea Salt, *Hemp Seeds, *White Chia Seeds, *Black Pepper
*Organic
May Contain Coconut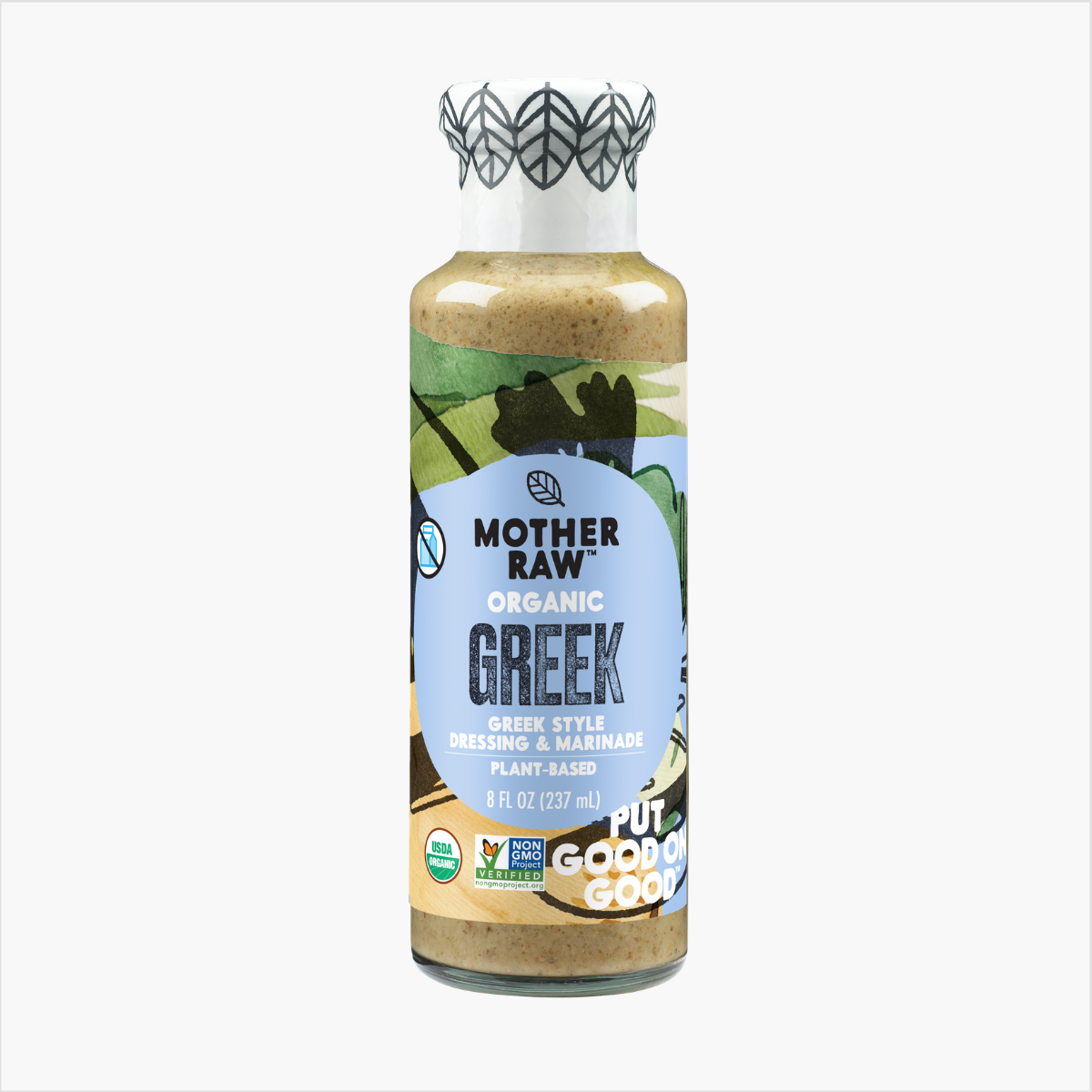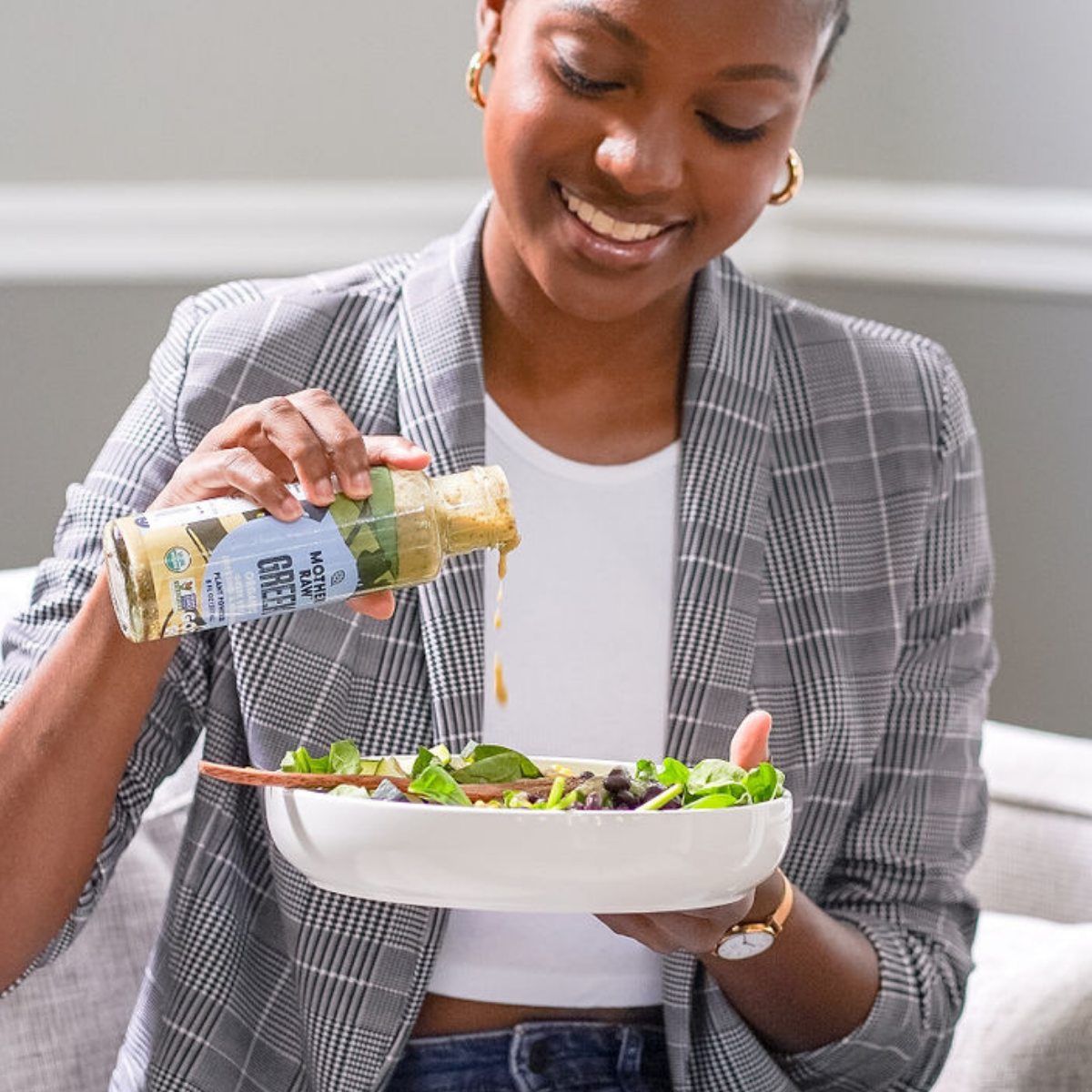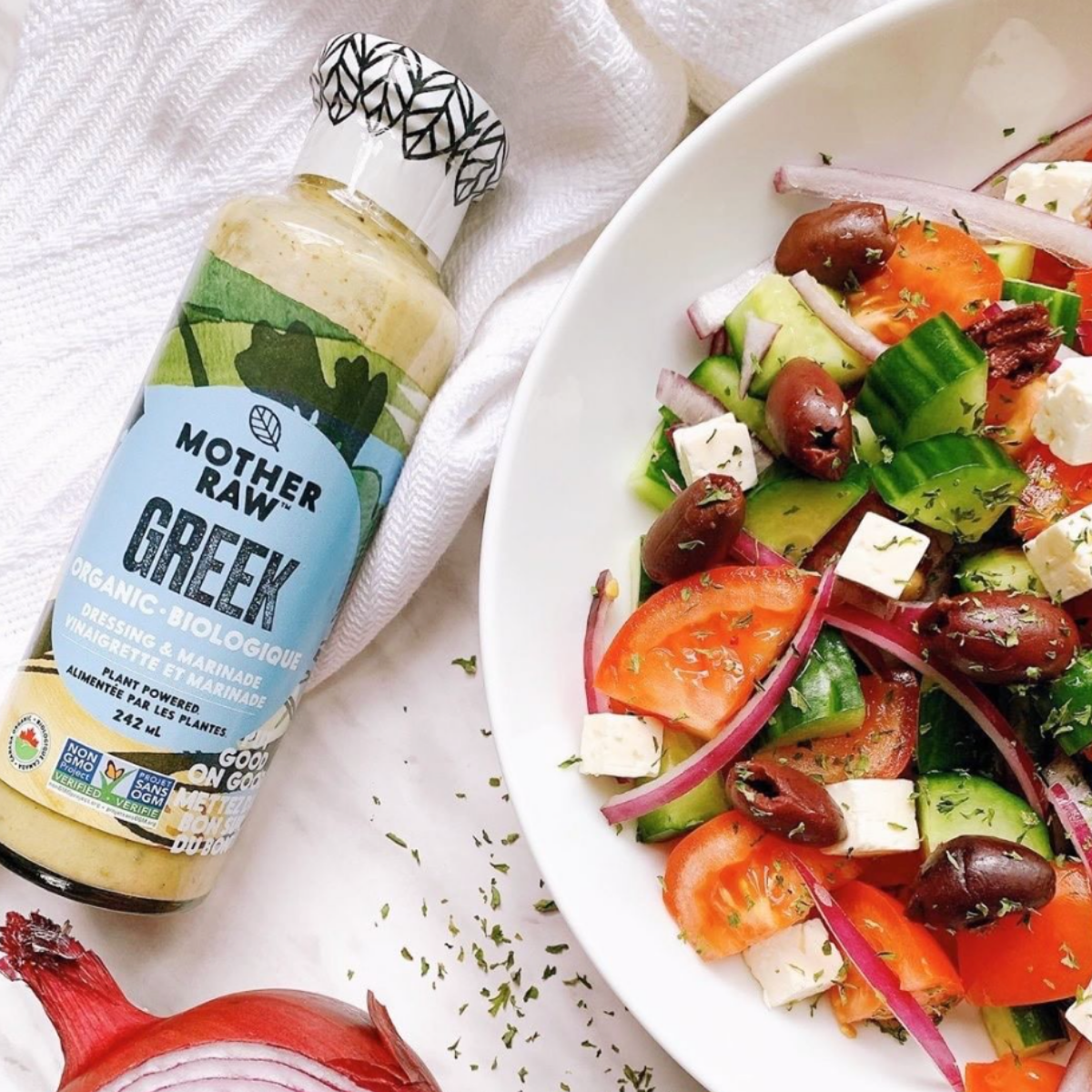 Best lamb marinade!!
This makes an amazing marinade for grilled lamb!! Will repurchase.
Thanks Stacey. Our clean, flavourful and organic 'dressings' can do a lot of hard lifting to add deliciousness to so many dishes.
Loved this
Healthy dressing with healthy ingredients are so hard to find. I LOVE this greek dressing. I put it on much more than just salads.
Best Dressing!!!!!!!!!
The only dressings I'll eat. The Greek dressing cannot be beat in flavor and in ingredients. I am obsessed with this company.
Obsessed in a good way!! Thank you for this awesome review. It means a lot to us.
Simple, Flavourful & Healthy!
Definitely recommend! My first time trying and I'm in love!
Hey Shoba, thank you for your review. We love that you refer to our recipe as 'simple' since that is what it is. Complex flavours made with the highest quality, healthiest and fewest ingredients. Just the real deal!
Greek Dressing
Love this dressing! It goes great on salad or even pasta salad. The combination of lemon juice, garlic, and oregano is wonderful. I will be repurchasing!