Caesar Dressing
Hail yeah, Caesar. Who knew it could taste this rich and creamy without dairy? Our organic, plant-based Caesar dressing has the perfect balance of cold-pressed extra virgin olive oil (EVOO), lemon juice, capers and plenty of minced garlic. Go ahead, put good on good and feel great about it.
Ingredients
*Cold-Pressed Extra Virgin Olive Oil, Filtered Water, *Lemon Juice, *Unfiltered Apple Cider Vinegar, *Hemp Seeds, Nutritional Yeast, *Capers, *Minced Garlic, *White Chia Seeds, Gray Sea Salt, *Black Pepper, *Green Banana Flour
*Organic
May Contain Coconut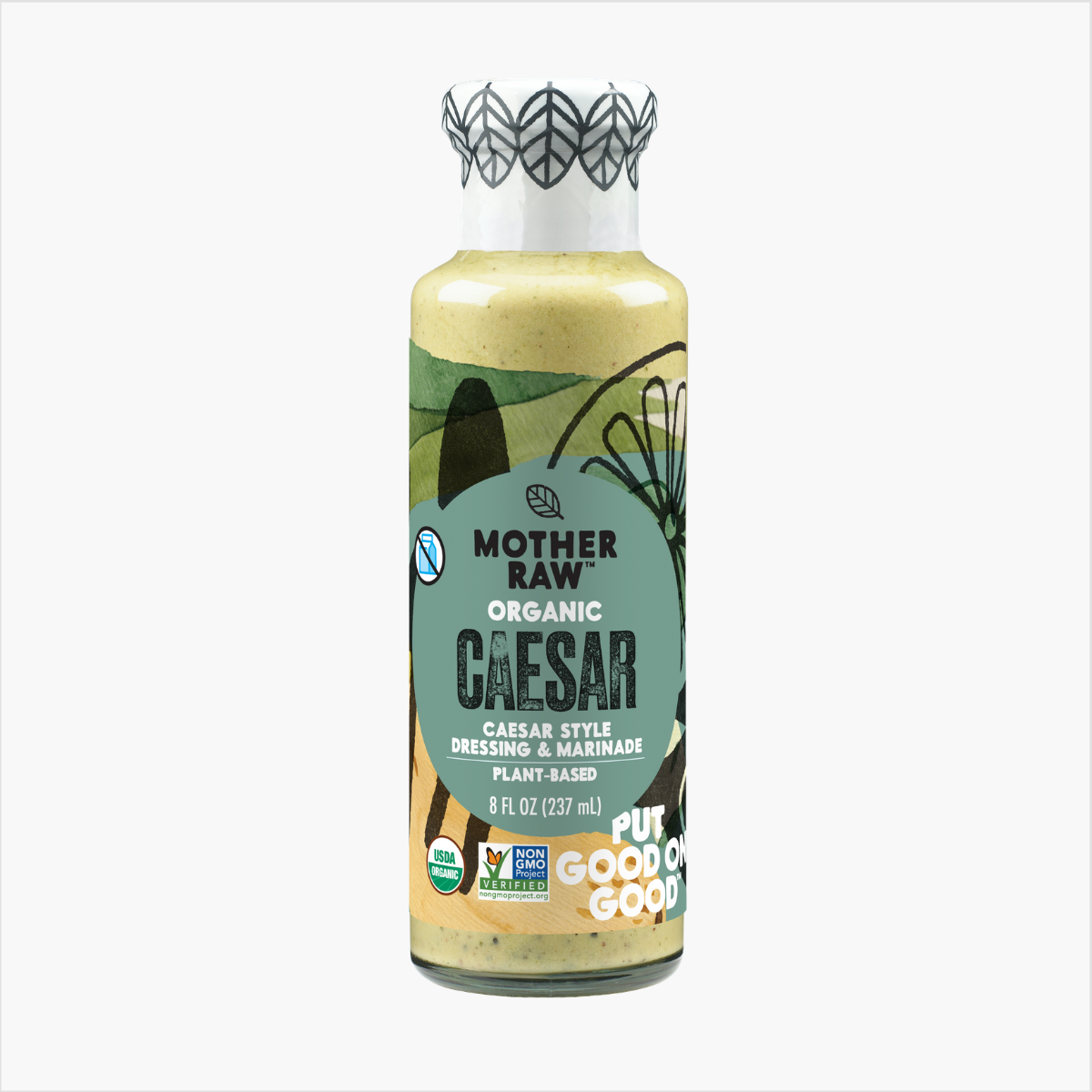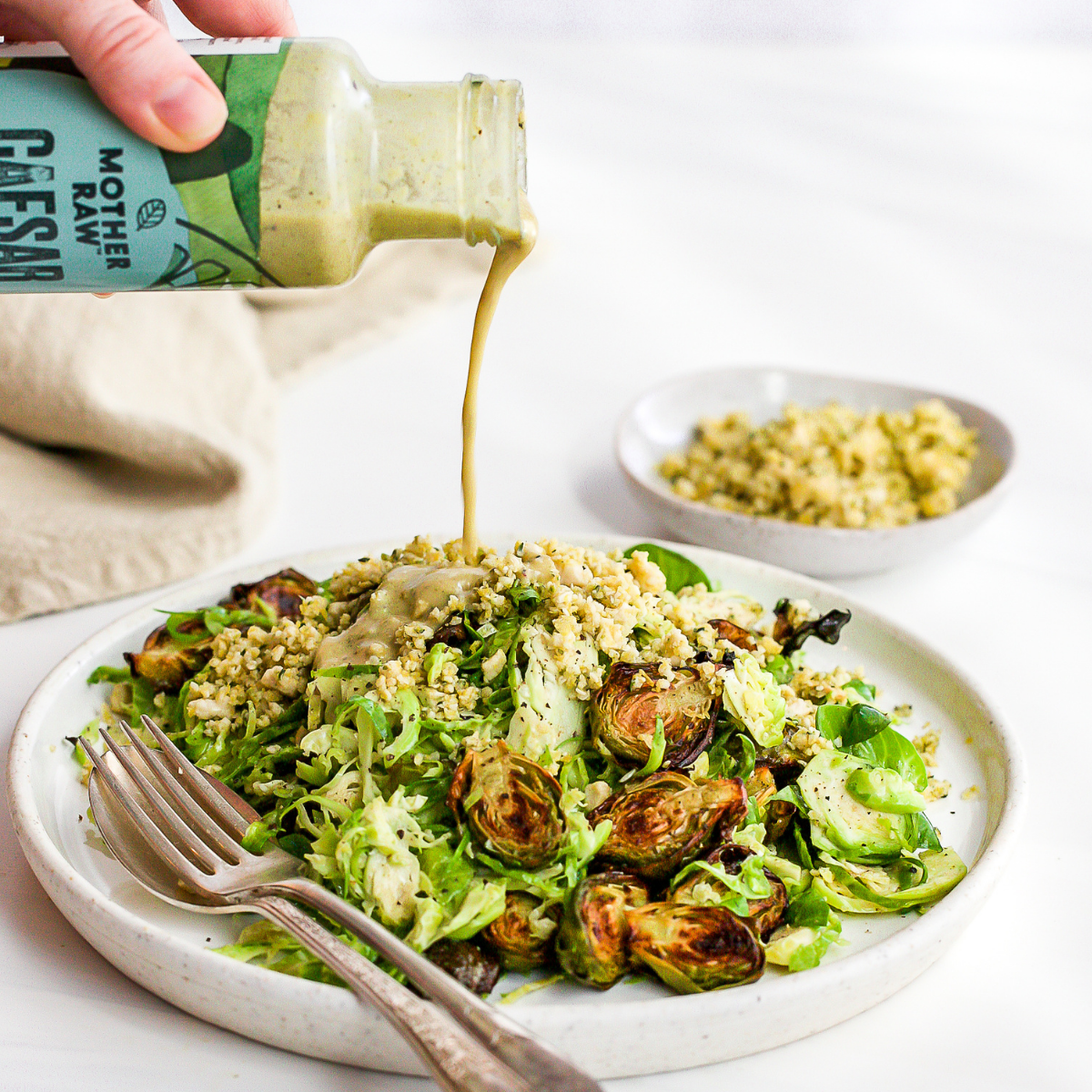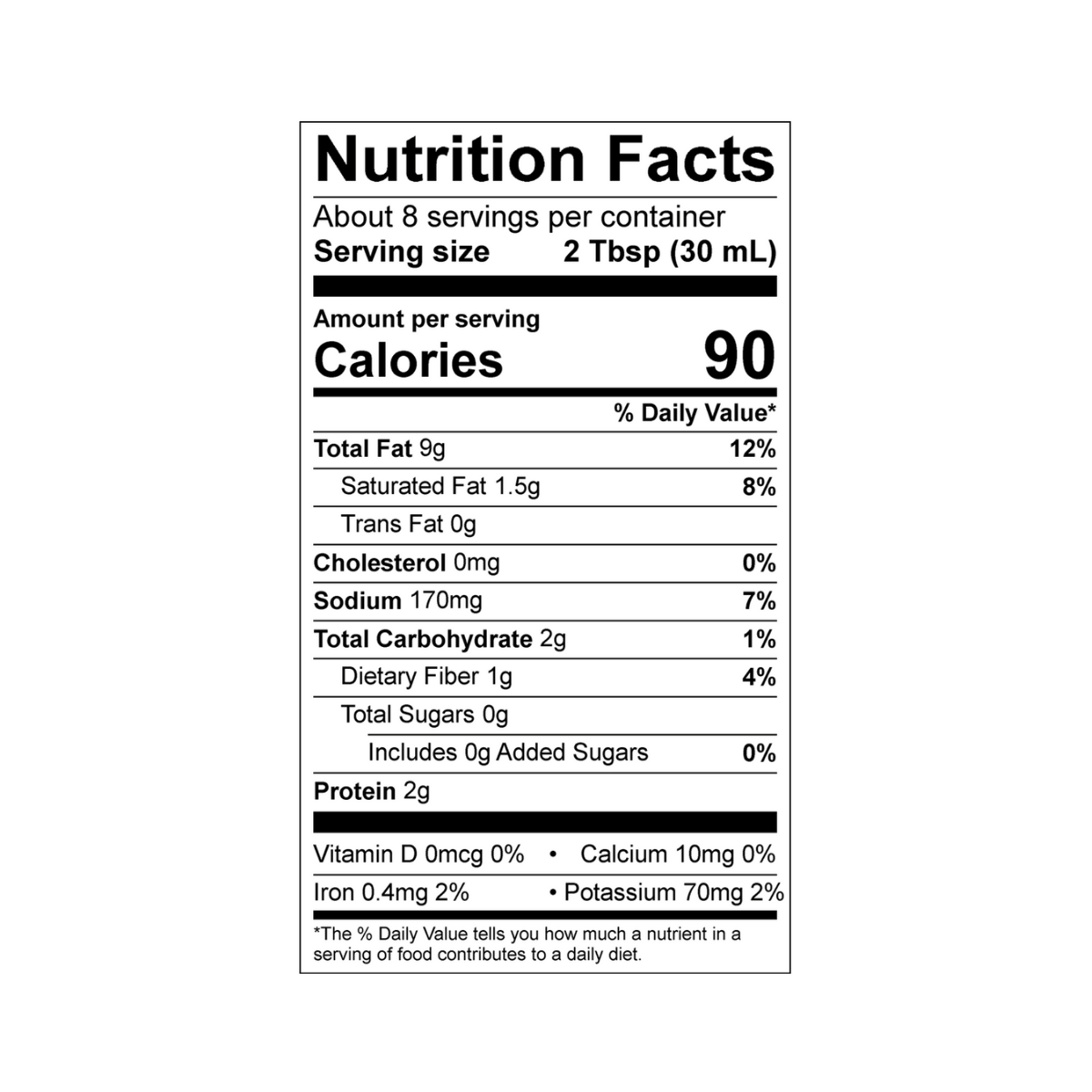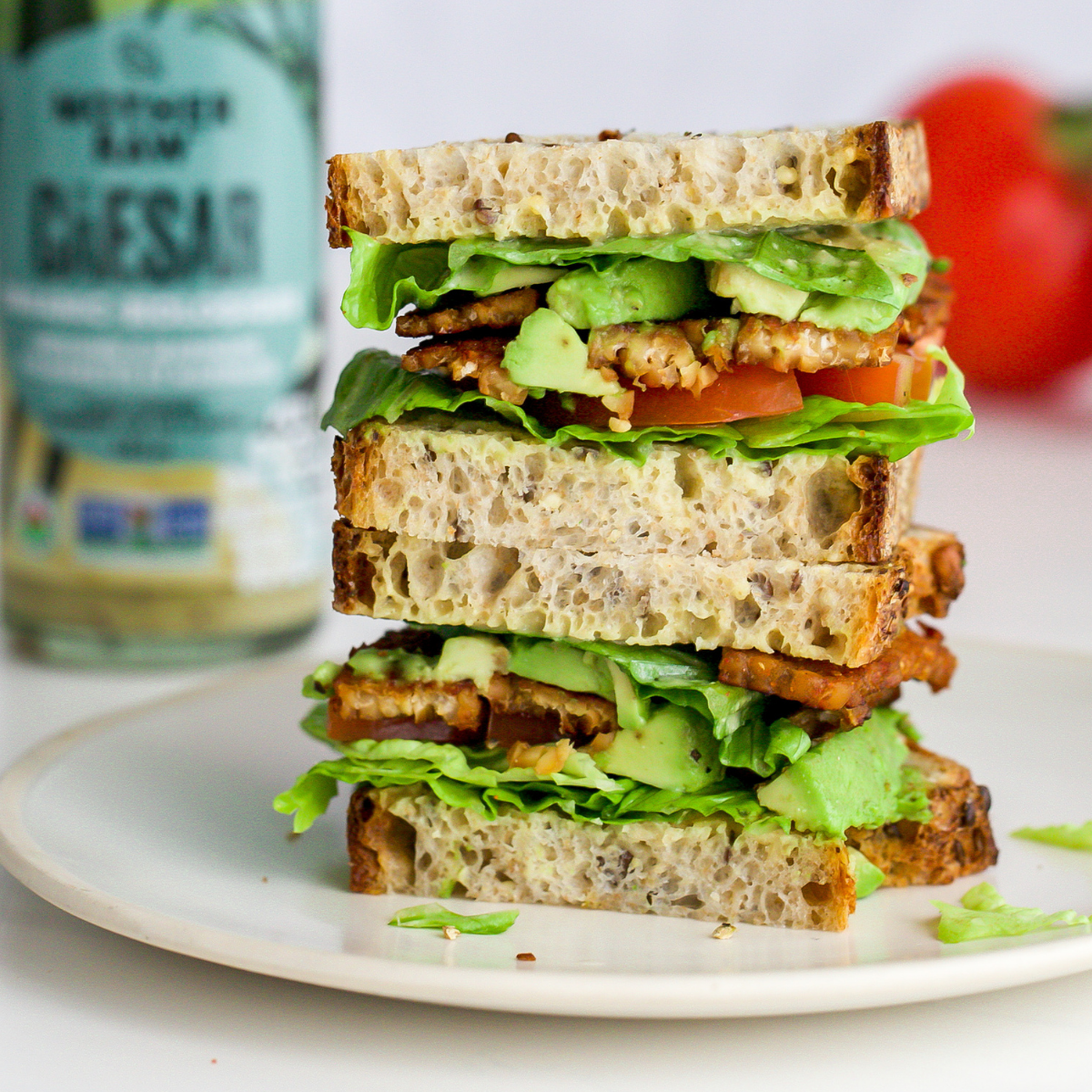 BEST salad dressing ever!!!!!
I've tried so many Mother Raw dressings and while I really like most of them, this one is hands down my favorite, holy grail go-to. Please never stop making this!!!!!!
Not to worry Stacey, our Caesar dressing is a fan favourite and not going anywhere. Thanks for the amazing review.
THE BEST
I picked this up at my local Whole Foods on a whim after searching for healthy salad dressings that were made with clean ingredients. After trying the ceaser dressing I went online to order 4 others. 10/10 recommend Mother Raw dressings!!!
That makes our day Carla. 10/10 is hard to beat. Thank you!
Makes you look forward to eating a salad!
It's impossible to choose a favorite because all of these are so good, have clean ingredients, and make you look forward to eating a salad! BUT, this flavor is at the top of my list. So happy to have stumbled across these dressings. My husband looked at me like I was nuts when he opened our first package of TEN dressings hahaha. I said we needed to try them all! lol!
We're blushing Nikki. Caesar is our #1 dressing!
Delicious!
I've been eating this dressing for years and it's creamy and big on flavor, I do augment it with some extra EVOO. I love that there's no added sugar and wish they would make more products without sweeteners.
Thank you so much for your love! We do have other varieties that don't contain coconut sugar or maple which are the only 2 items we sometimes add for natural sweetness (1 gram or less generally). Perhaps try Greek, Mediterranean, and Roasted Garlic Caesar. If your local store does not carry these, please ask them about it because if their customers want it, perhaps they will start listing it.
Not the taste experience I was expecting
This was disappointing. I was expecting a better taste experience for the price. It is rather bland. I know that it is healthy. I will definitely try your Japanese dressing. I am hoping that it tastes better.
So happy you're giving the Japanese a try. It may just be a first to have someone describing our Caesar Dressing as bland....