Smoky Chipotle Dressing
*NEW* Smooth and savory, this

 
organic, plant-based
dressing and marinade will take your tastebuds down south with

 
just

 
the

 
right balance of smokiness and just a touch of heat
! Perfect for salads, wraps or even as a dip for some sweet potato fries!

 
Ingredients
*Cold-Pressed Extra Virgin Olive Oil, Filtered Water, *Unfiltered Apple Cider Vinegar, *Hemp Seeds, *Coconut Palm Sugar, *Minced Garlic, *White Chia Seeds, *Minced Onion, Gray Sea Salt, Nutritional Yeast, *Smoked Paprika, *Green Banana Flour, *Chili Powder, *Chipotle Pepper
*Organic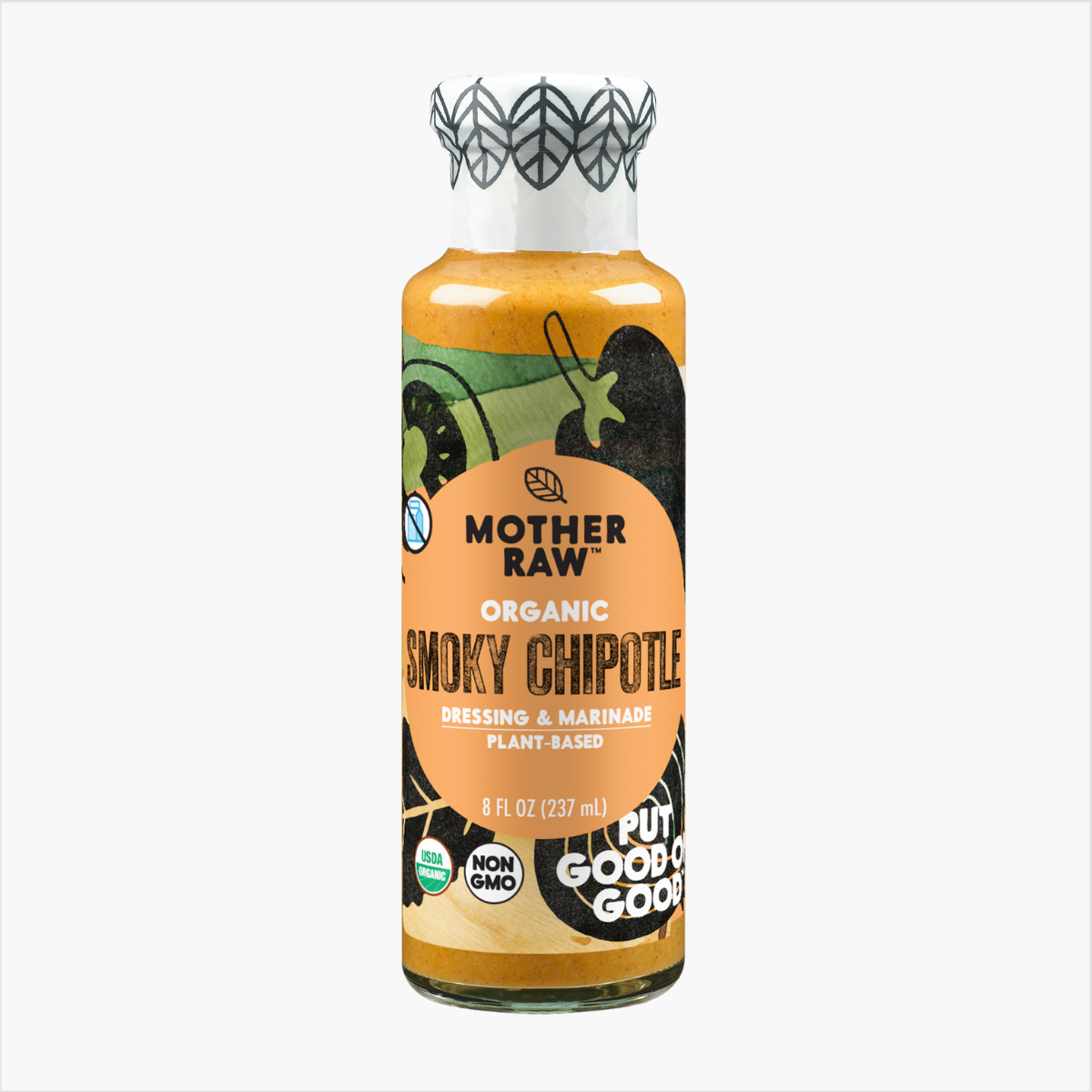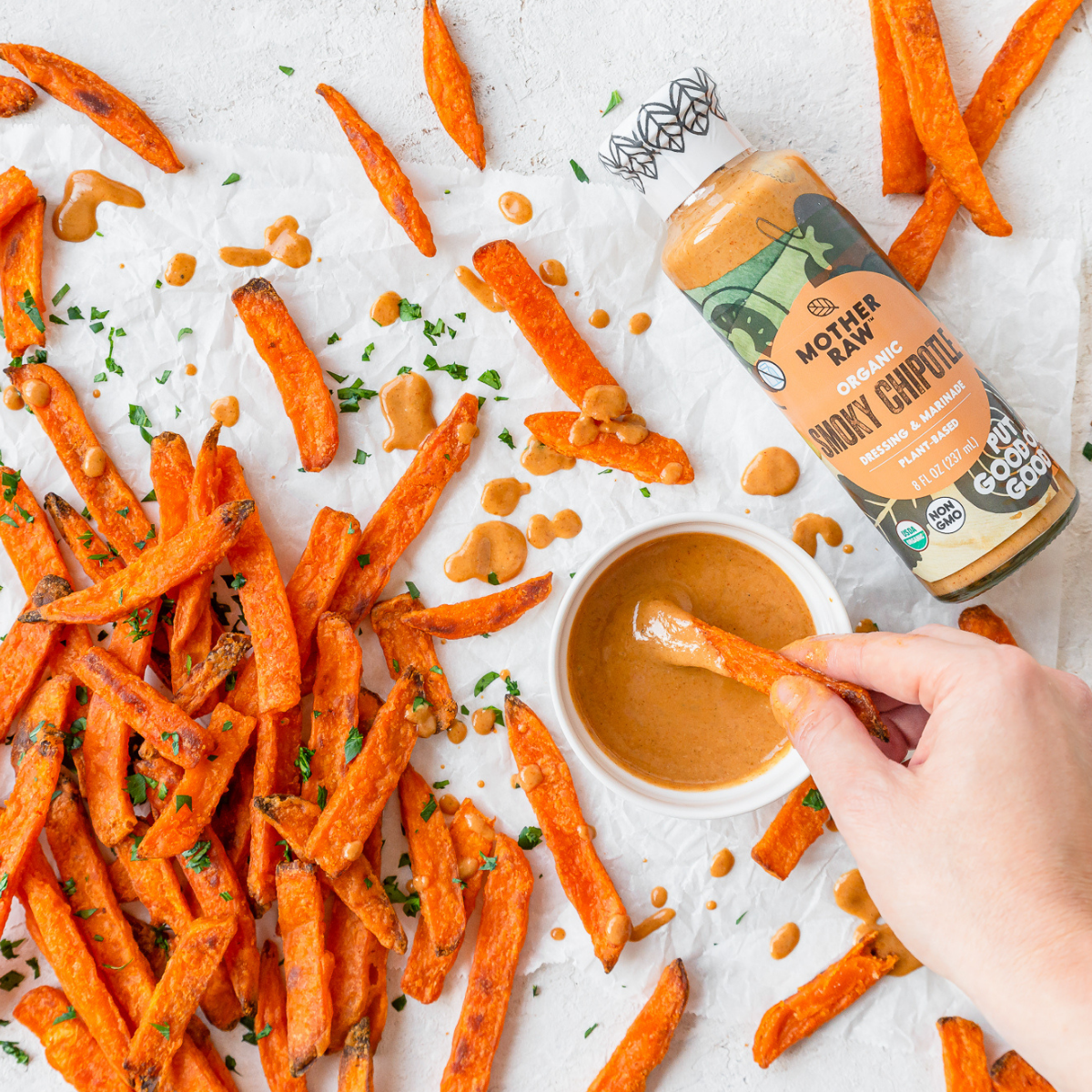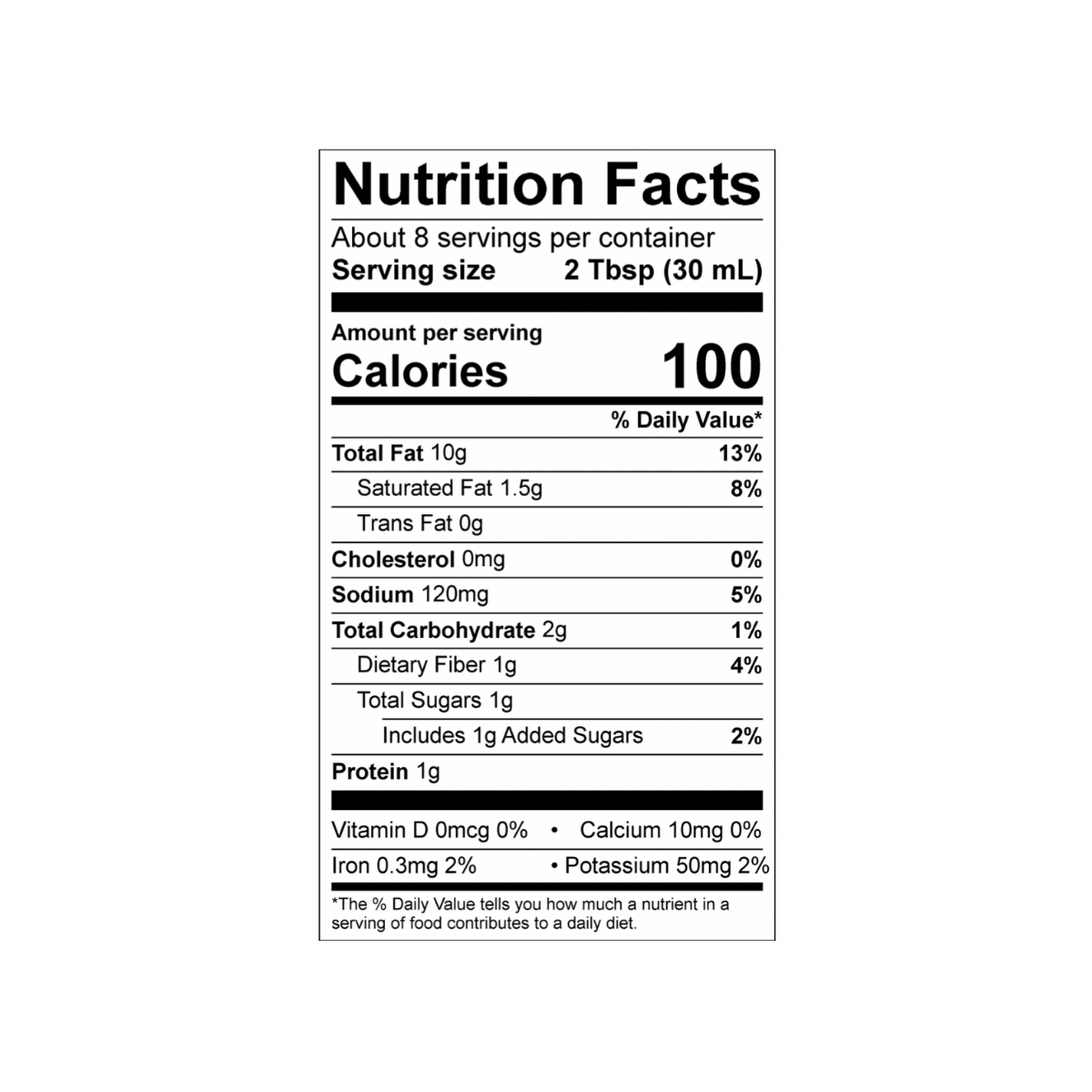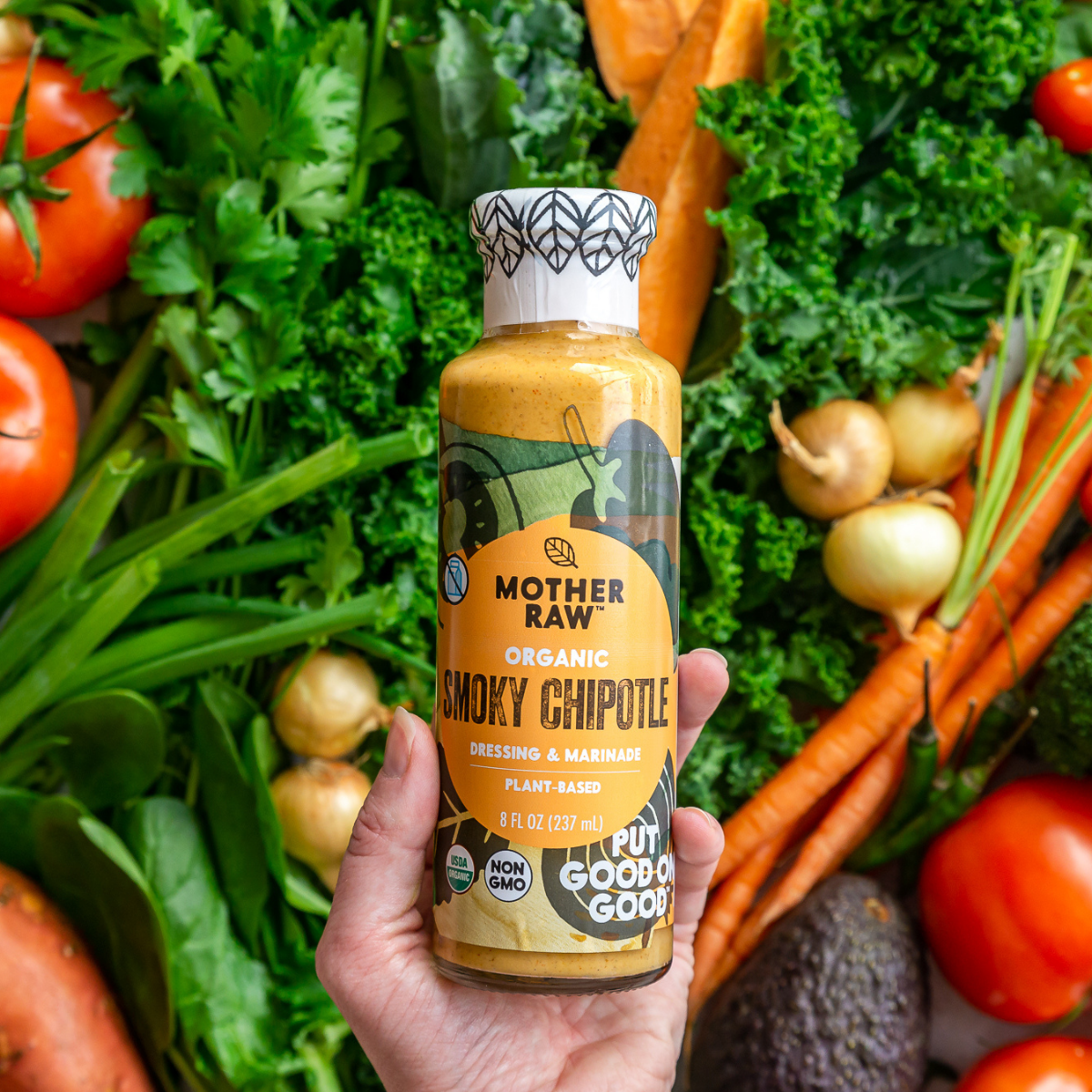 Smokey and Yummy!
Another excellent product!
SO GOOD!
We bought 9 different flavors and while I loved all of them, this one is at the top of my list. Yummy and healthy. WIN WIN!
Awwwww, thanks! Expert Tip- Smokey Chipotle over greens with black beans, corn, tomatoes and avocado is dreamy
Yummmmm
I love all of their dressings. This one is smoky and delicious. Definitely recommend for a taco salad
Dena, you made our day! Chipotle is a gem for sure.
Sounds like you found this creamy smokey beauty to your liking. We couldn't be happier
Delicious!
Creamy with great flavor! One of my favorite dressings they sell.
Awwww. It is dreamy and creamy and packed with flavour without the crap...imagine that!?