Organic Plant-Based Roasted Garlic Mayo
Prepare to be enchanted by the creamy goodness of this organic, plant-based Roasted Garlic Mayo. Indulge in the captivating aroma and rich flavors of roasted garlic, in velvety blend of wholesome, unprocessed ingredients. Dairy-free and egg free, elevate your sandwiches naturally and with no compromise.
Ingredients
Filtered water, *virgin olive oil, *high oleic sunflower oil, *unfiltered apple cider vinegar, *lemon juice, *coconut sugar, citrus fiber, gray sea salt, *chickpea protein, *granulated roasted garlic, *granulated garlic, potato starch.
* Organic
May contain sesame and tree nuts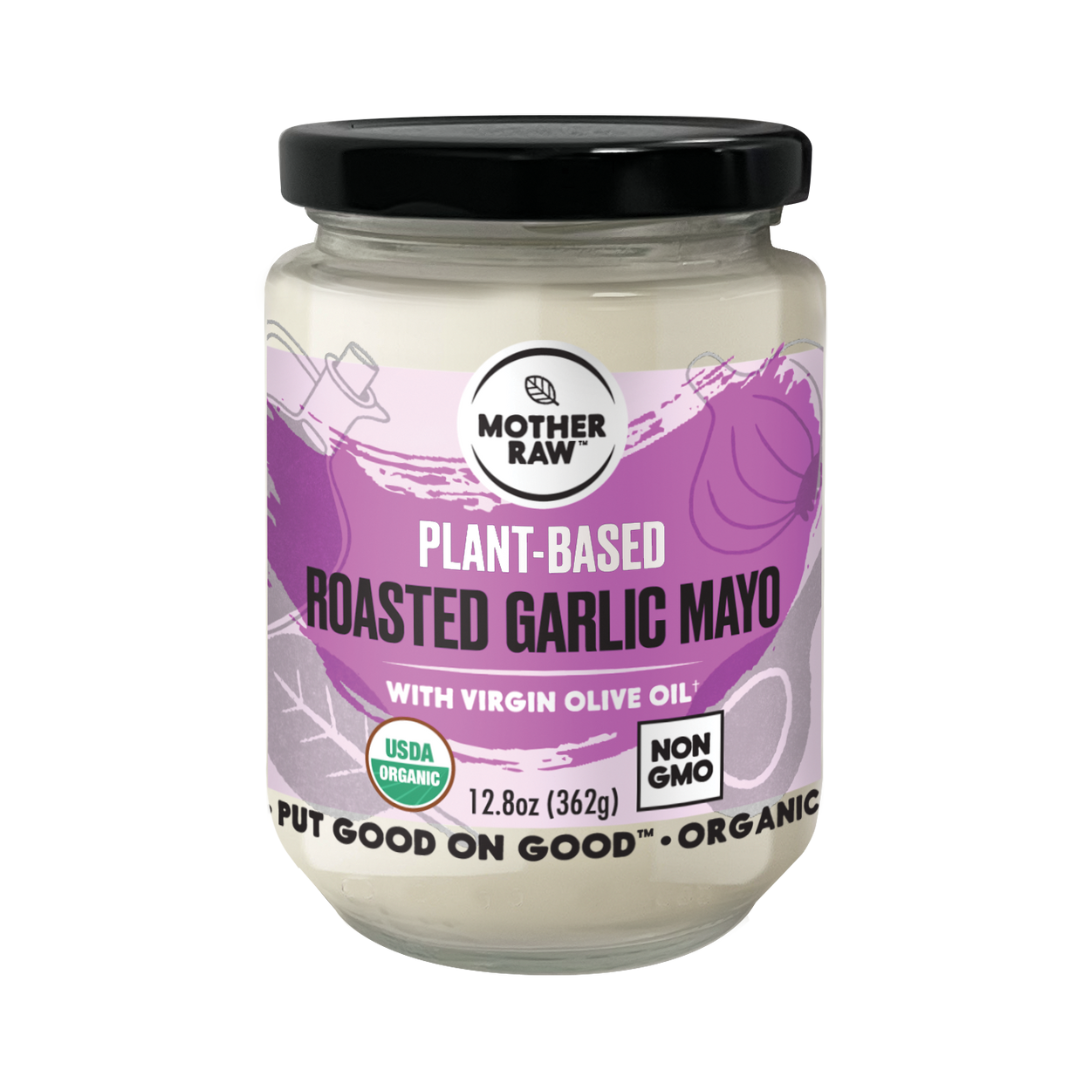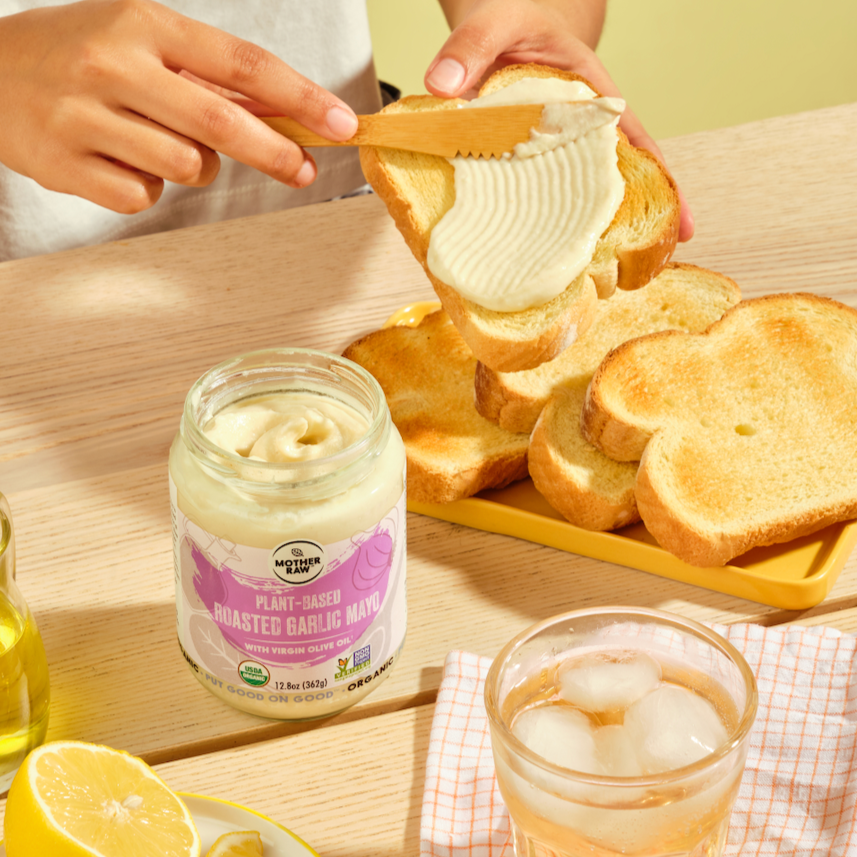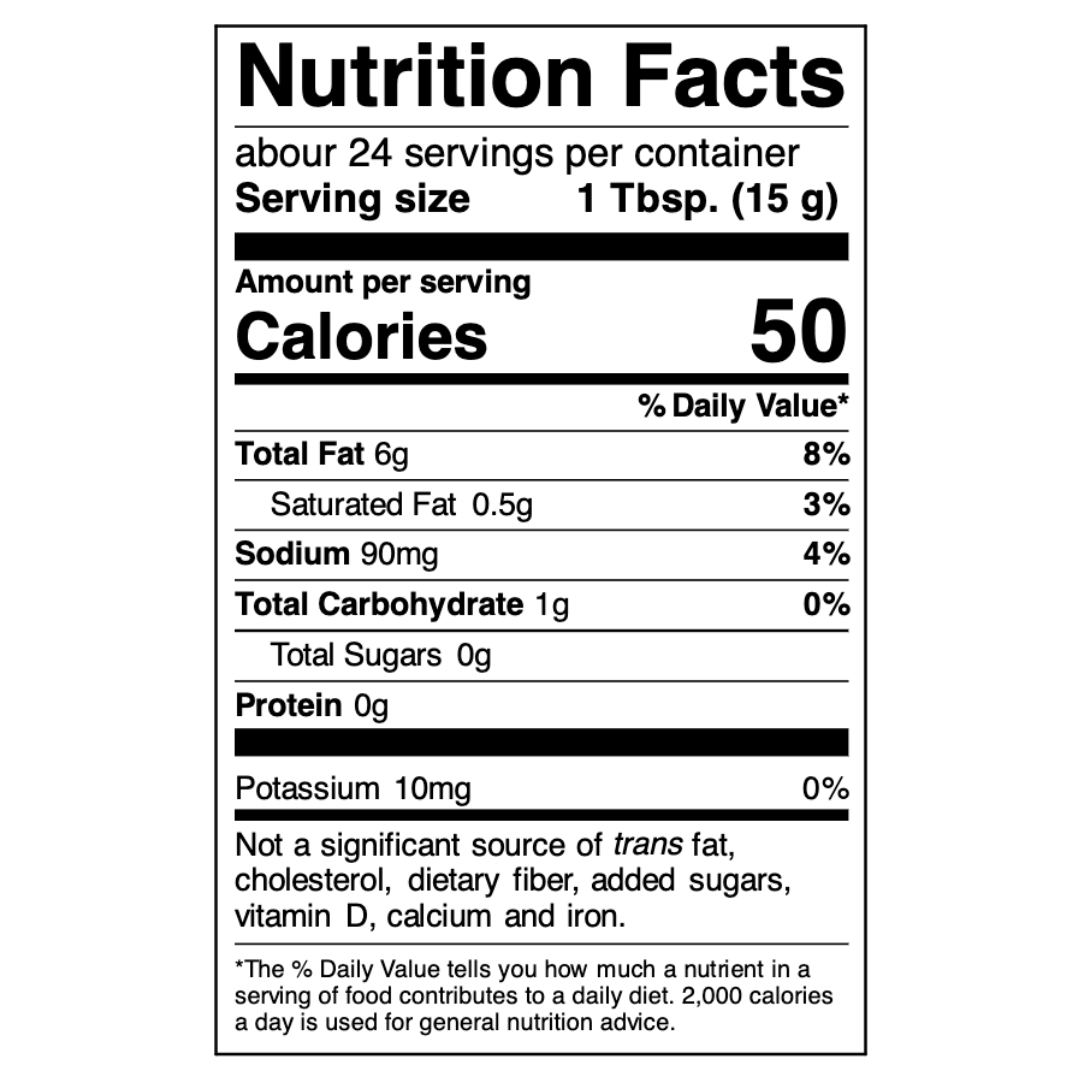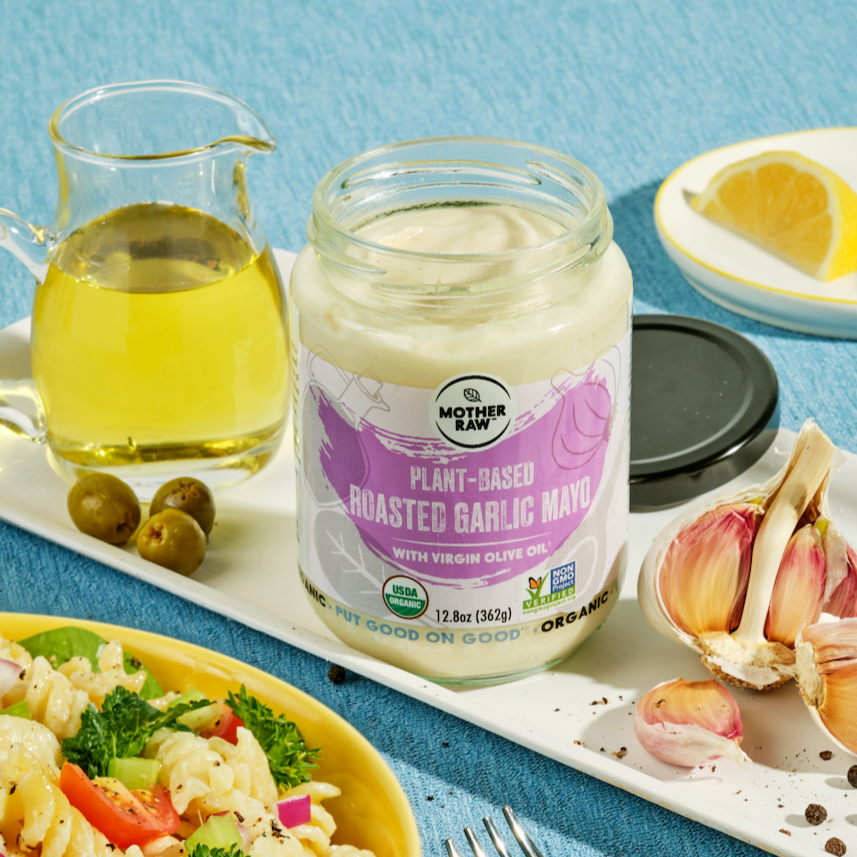 You must be a garlic-lover just like the team at Mother Raw. Roasted Garlic Caesar is a favourite amongst us!