Ranch Dressing
Newly improved recipe!
Egg-free. Dairy-free. Worry-free. Our plant-based Ranch dressing is organic and only has room for herbs, minced onion, garlic, cracked black pepper, and loads of flavor. Go ahead, pour good on good and feel great about it.
Ingredients
*Cold-Pressed Extra Virgin Olive Oil, Filtered Water, *Unfiltered Apple Cider Vinegar, *Lemon Juice, *Hemp Seeds, *Coconut Palm Sugar, Nutritional Yeast, *Minced Garlic, *White Chia Seeds, *Minced Onion, Gray Sea Salt, *Red Bell Pepper, *Parsley, *Black Pepper, *Green Banana Flour, *Dill
*Organic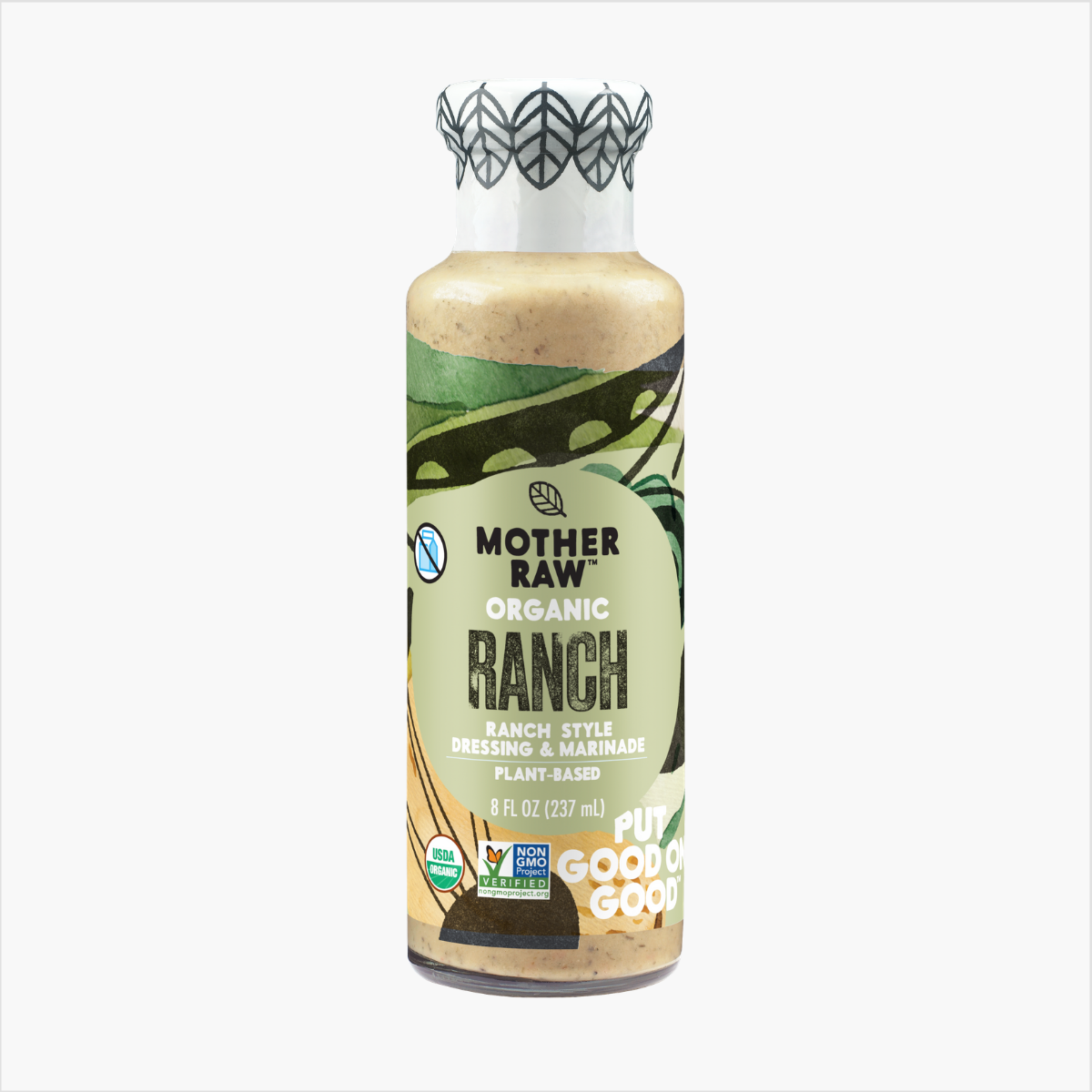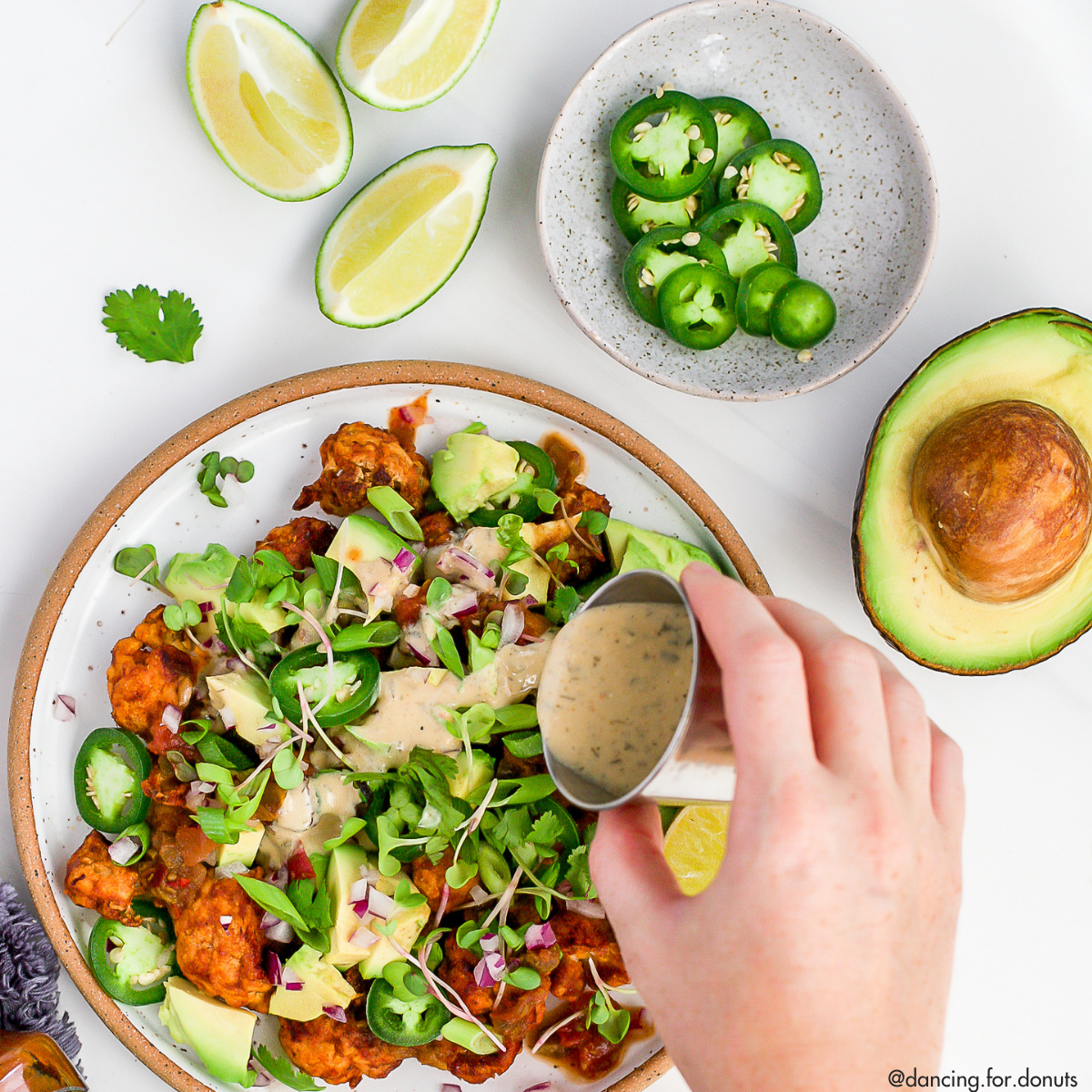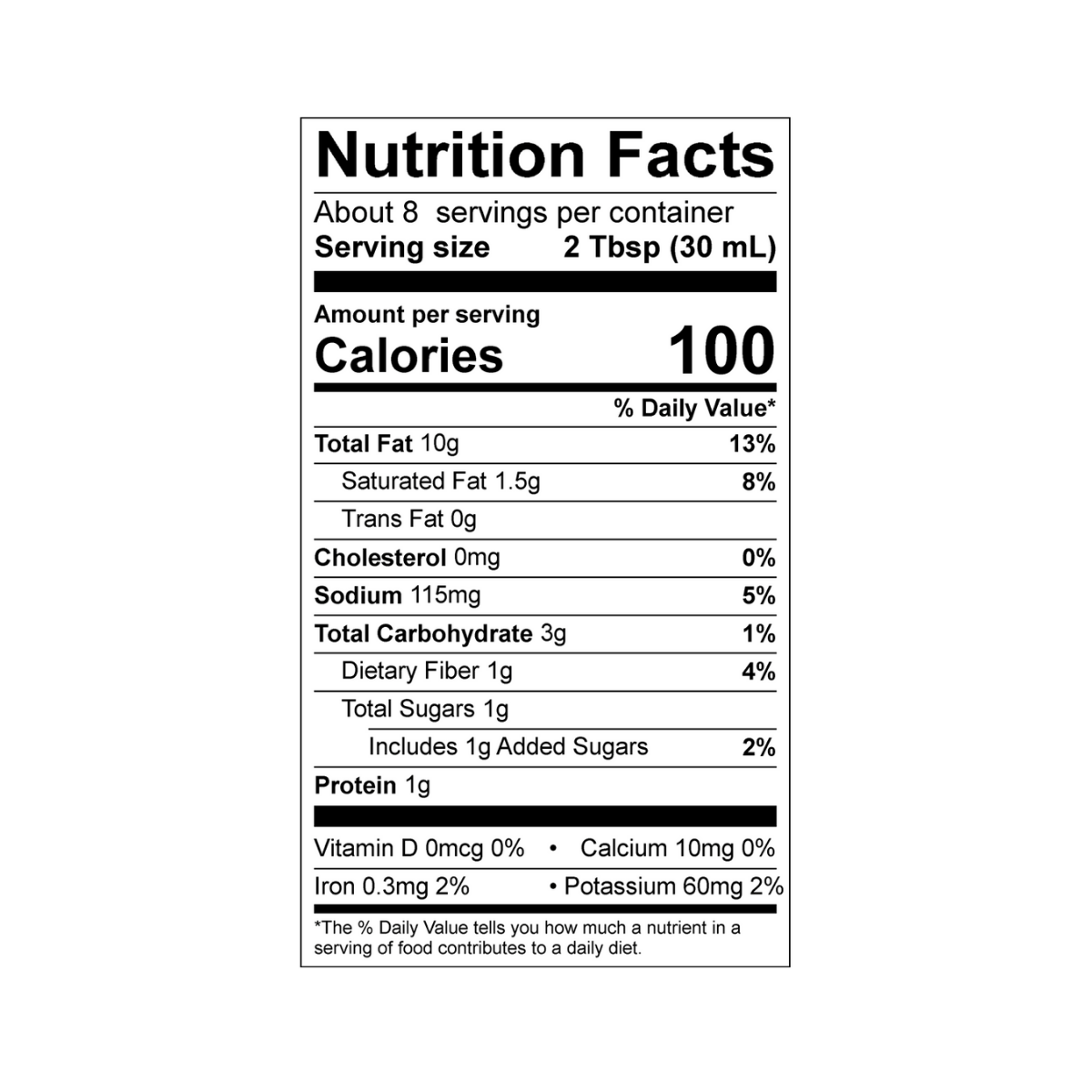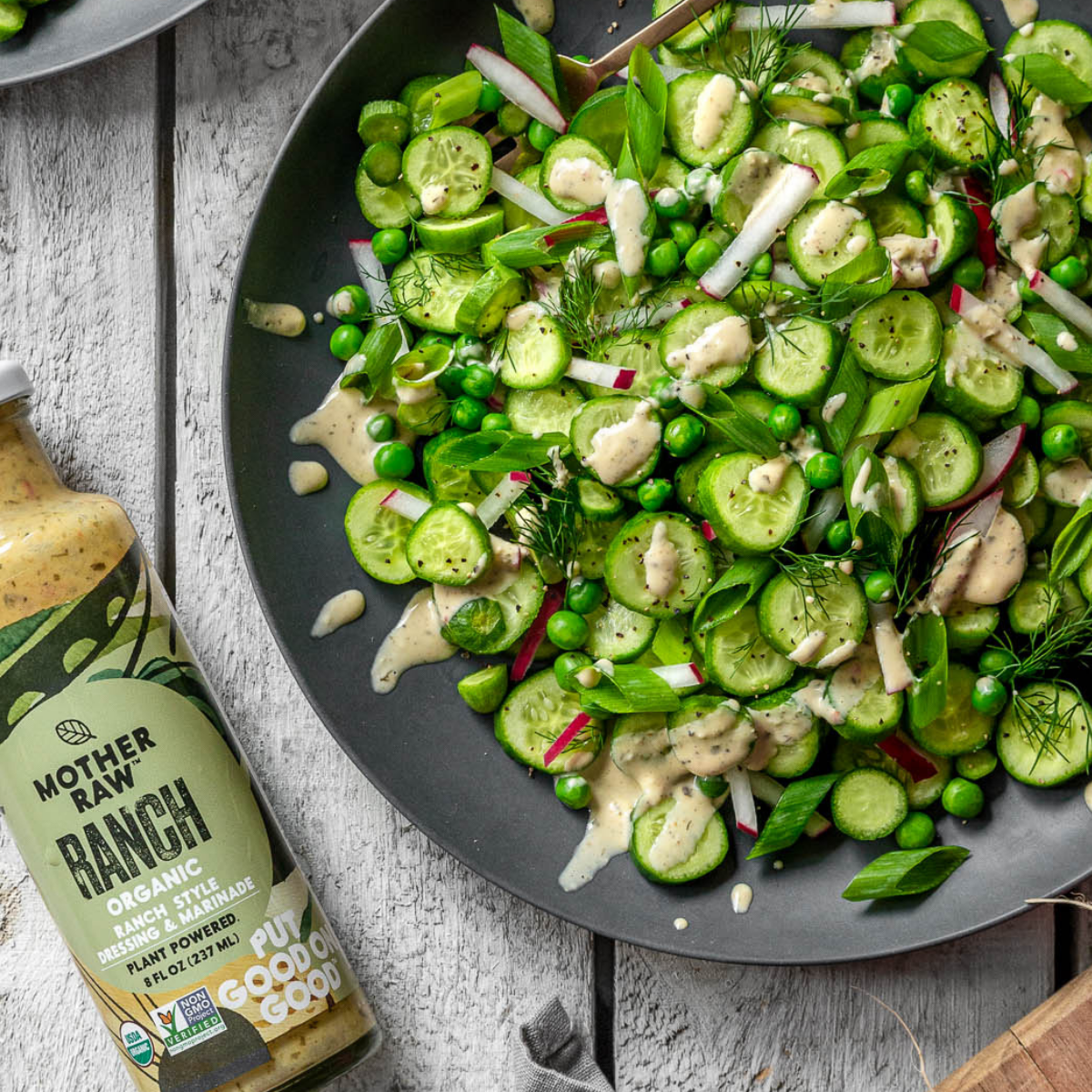 If you're stuck on the flavors of their competitors, you won't be satisfied here, but I'd say it stands for itself and isn't horrible for those trying to get away with a healthier option.
My family uses ranch dressing for everything from salads to dipping chicken and this was no different.
Everyone loved the taste and thought it was better than the brand that I normally purchase.
This dressing was not too runny, not too thick and tasted great with everything we used it with.
It was really good. I wish my store had more than one flavor. I would like to try the other two flavors. I will definitely purchase this again.
Loved it and have bought it many times can't wait to use this for the summer very delicious and inexpensive. My new favorite dressing of all time
The composition of ingredients of this sauce is excellent, but I did not like the smell of this product. For that reason alone, I wouldn't buy this sauce again.