Chipotle Aioli Dip
Southwest-inspired flavors added to classic aioli with notes of smokiness, chili pepper, garlic, and a kick of heat from Chipotle peppers. This organic dip has all the flavor and creaminess of an aioli dip with none of the dairy!

Ingredients
Filtered Water, *Virgin Olive Oil, *Lemon Juice, *Unfiltered Apple Cider Vinegar, *Hemp Seeds, *Coconut Palm Sugar, *Tomato Paste, *Minced Garlic, Gray Sea Salt, Citrus Fiber, *Smoked Paprika, *Chili Powder, *Chipotle Pepper
*Organic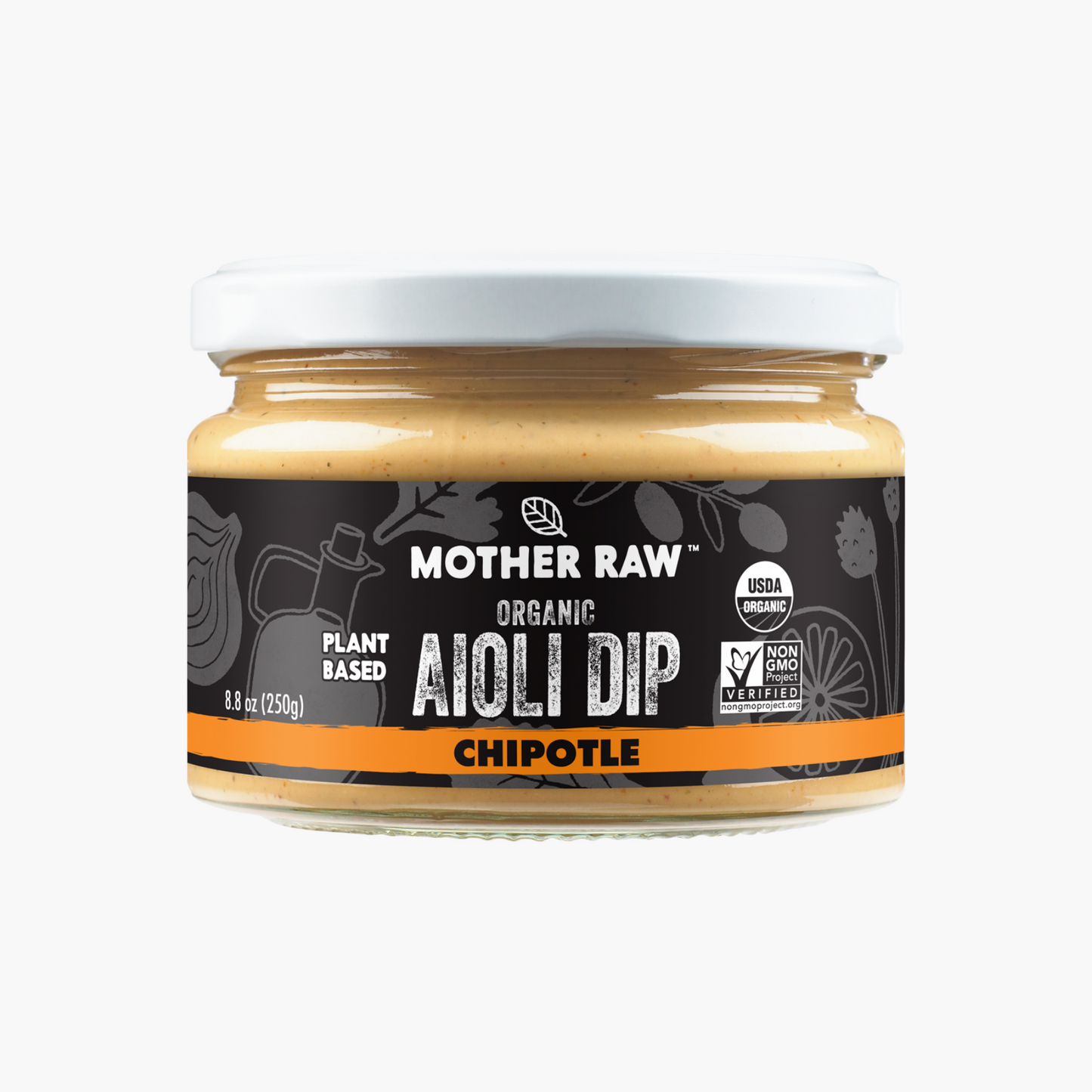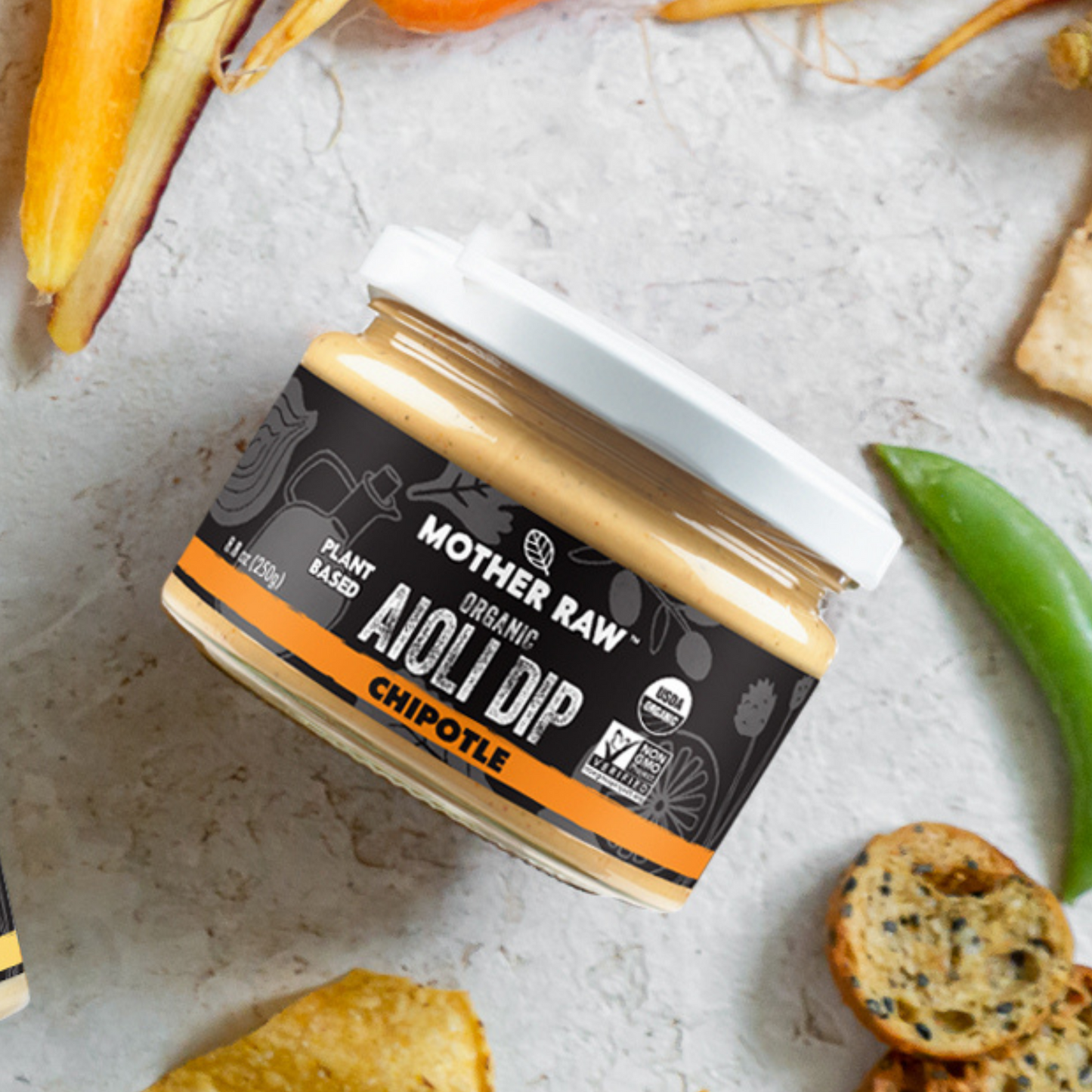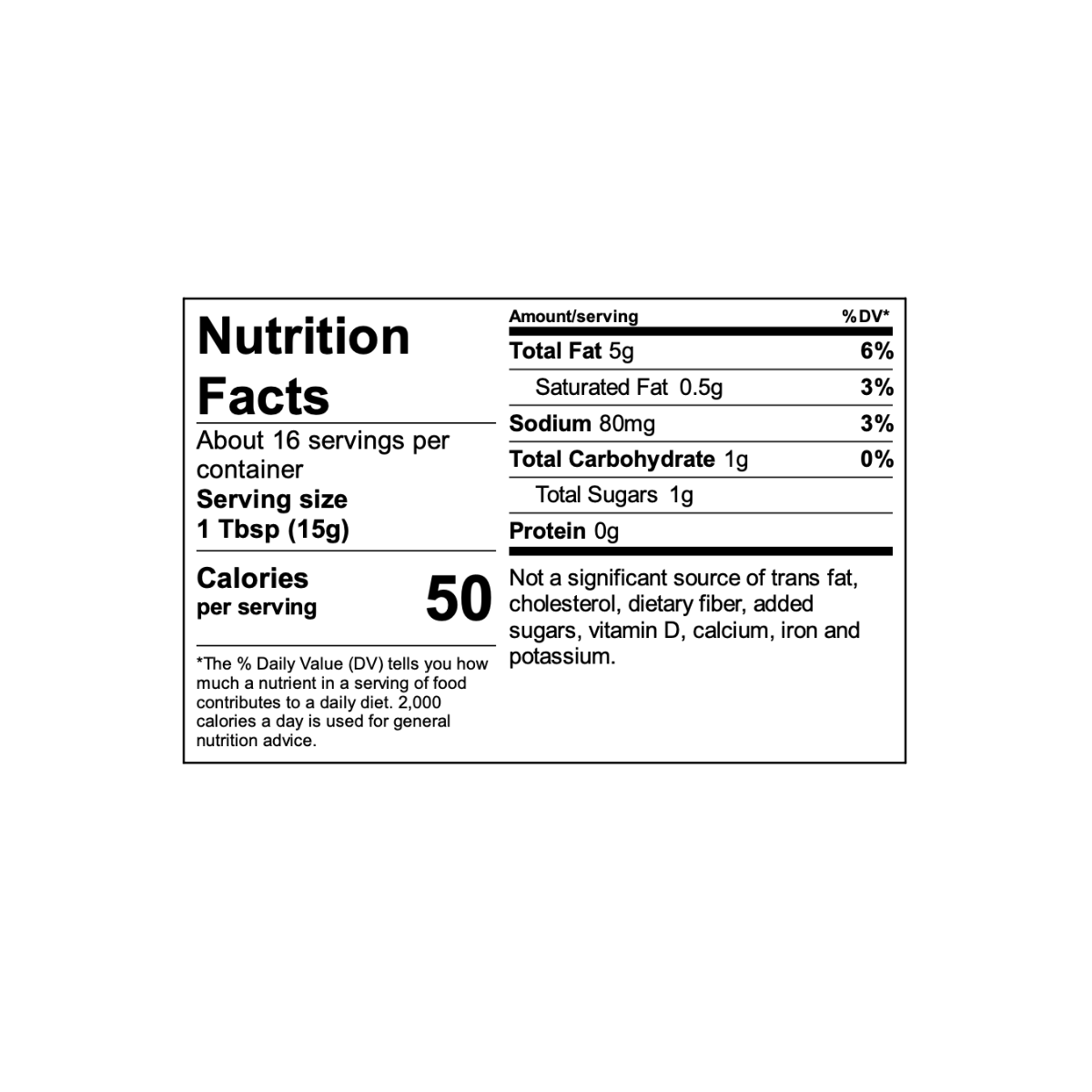 Delicious!
I'm in love with this product, so delicious and the right amount of spicy. I'll be definitely ordering it again
Wow, so glad you love it. Thank you.
Delicious
I used this on some crab cakes and it was absolutely delicious. I'm so happy I found these great products
Now that's an idea we have not heard of before. Love the creativity Carole.
Top Tier!!!!
This is everything and more! I ordered 4 different products and this by far is my favorite and a must keep in stock in the home!
Oh, so glad you love it. It is a bit smokey and a bit spicy, and we appreciate the compliment!
Loved the taste used it as a salad dressing on my salads and it was perfect for dipping my son loves dipping his fries and pizza in it tastes great
I loved the product's design. The flavor was okay but I'm generally not someone who uses salad dressings. The sugar was also on the higher end and the bottle was small.