Spinach Dip
This organic dip has all the flavor and creaminess of your favorite spinach dip with none of the dairy! Picture creamy goodness and hints of spinach all combined into one glorious jar. Throw this dip in the middle of a loaf of pumpernickel, serve warm or chilled, and enjoy to your heart's content!  Go ahead! Put Good on Good™. 
Ingredients
Filtered Water, *Virgin Olive Oil, *Unfiltered Apple Cider Vinegar, *Hemp Seeds, *Coconut Palm Sugar, *White Chia Seeds, Gray Sea Salt, *Spinach, *Minced Garlic, *Minced Onion, *Roasted Minced Onion, *Green Banana Flour
*Organic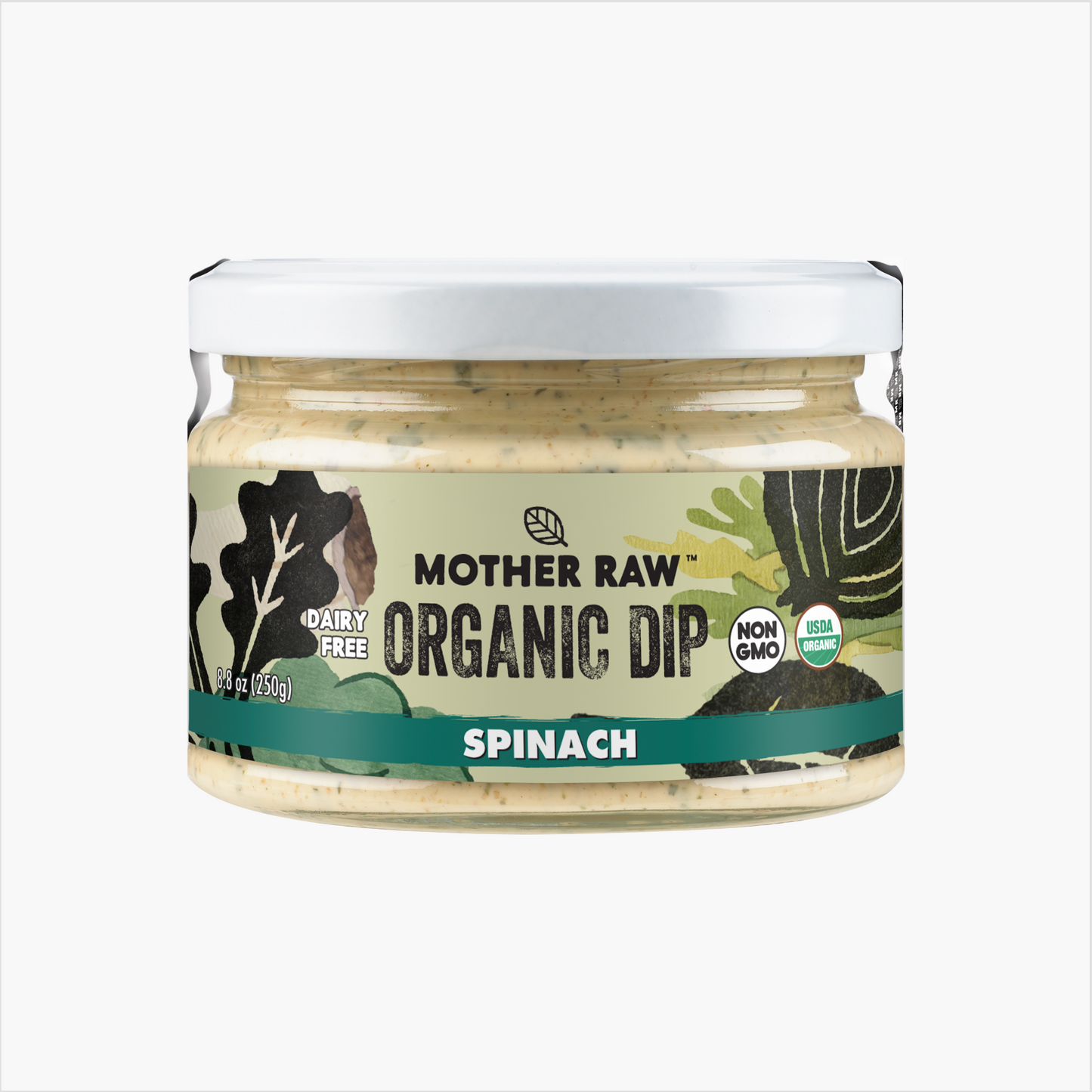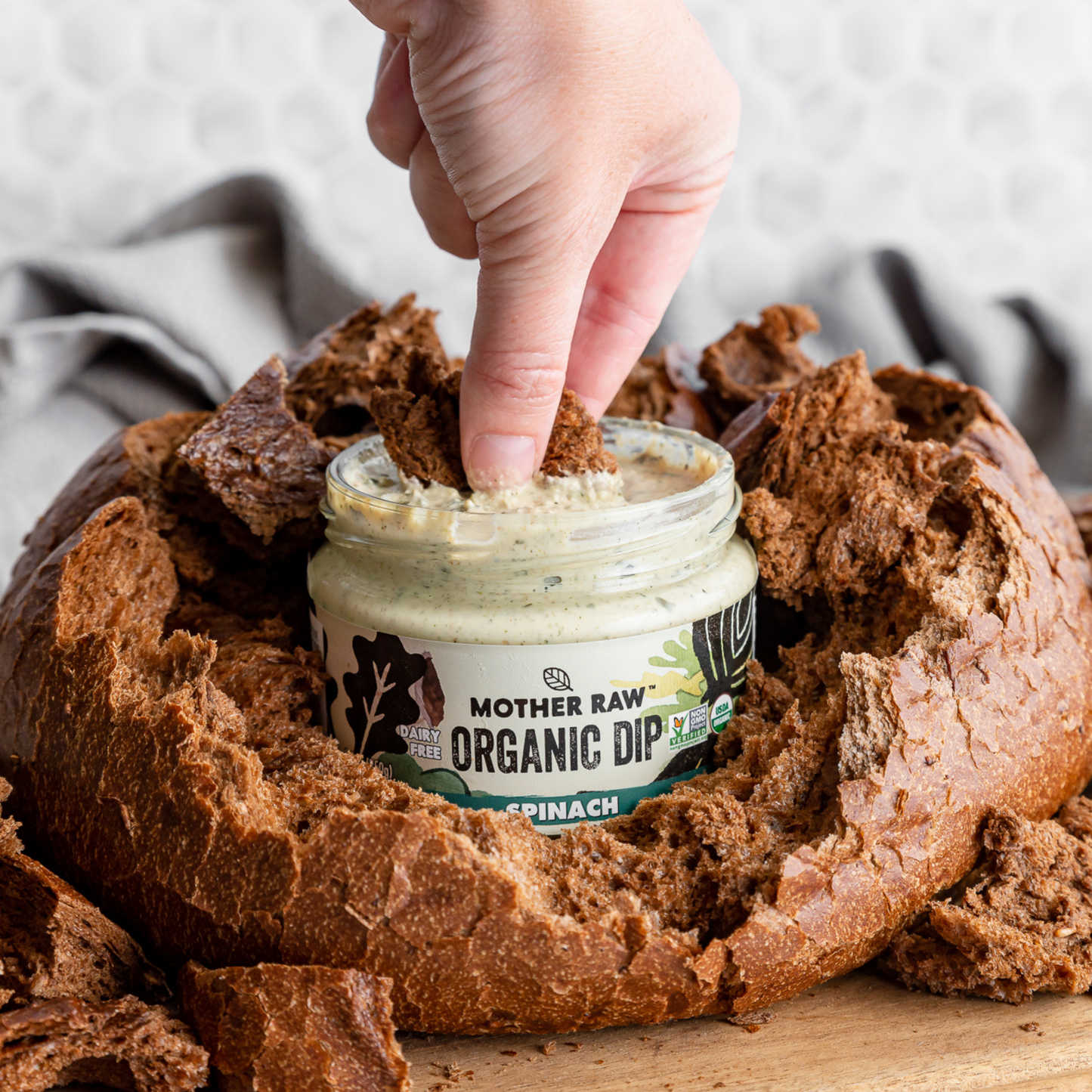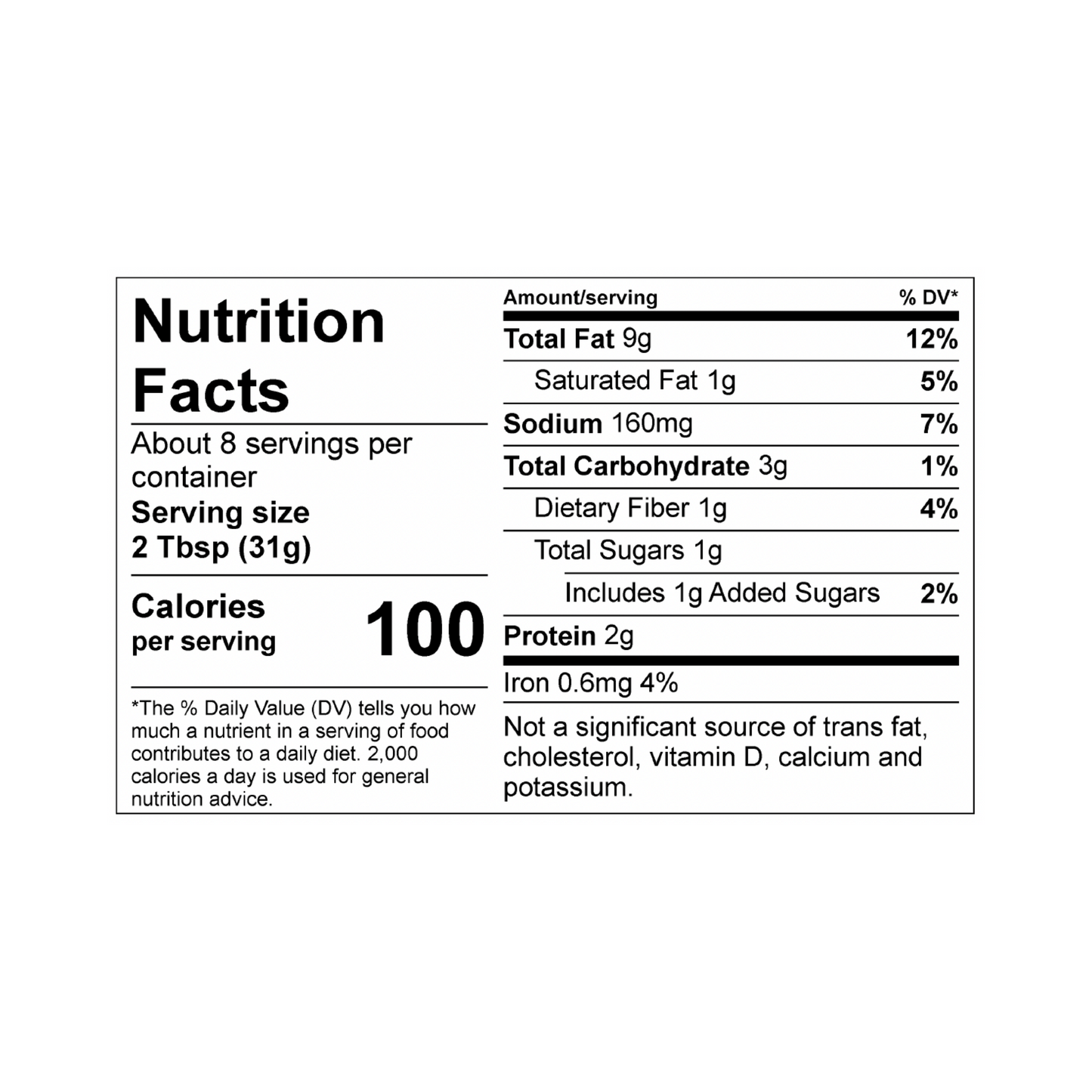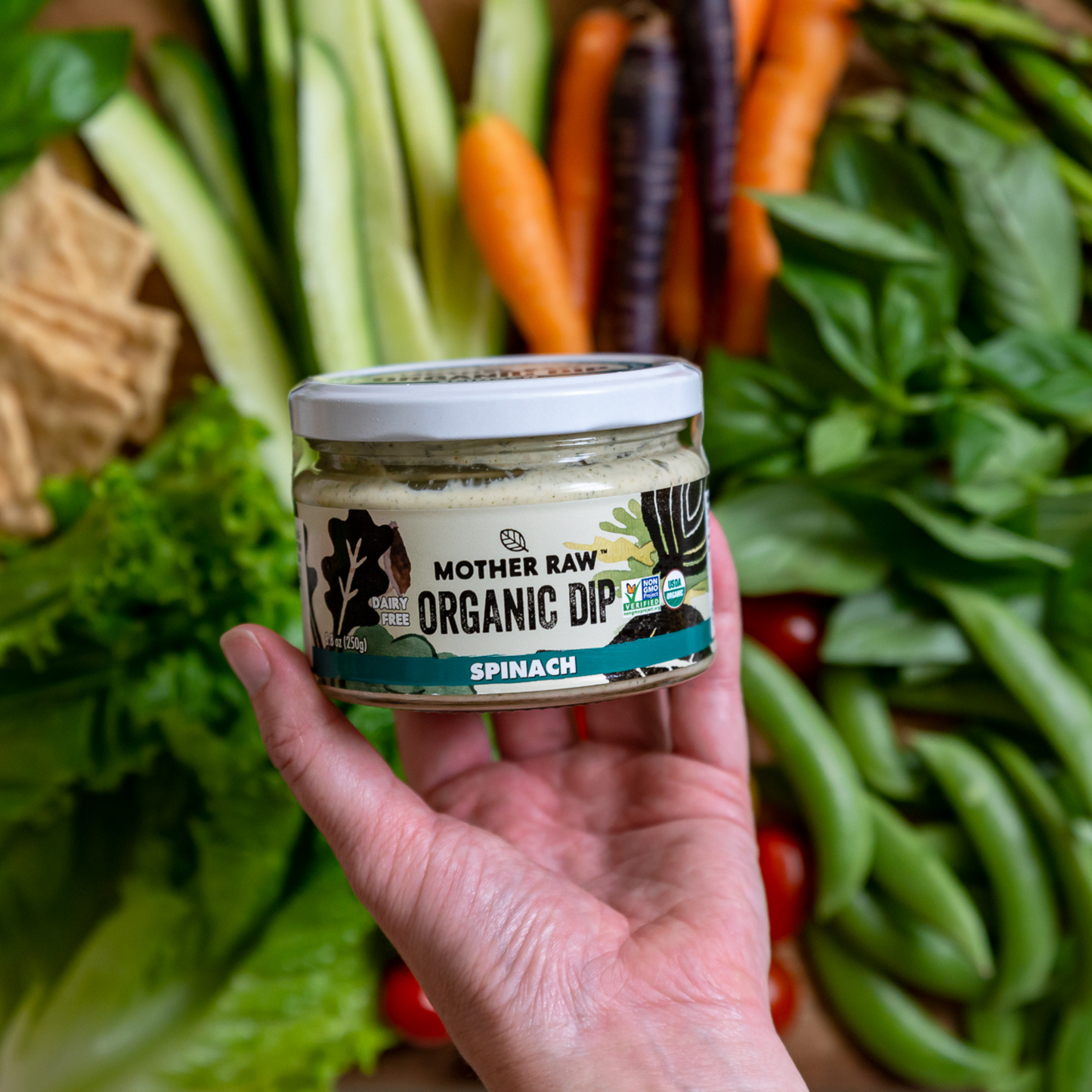 Surprisingly good
These little sauces are so good for all kinds of chips, salads, wraps every thing! And healthy!
Thank you Nicole. We appreciate your kind review and love that you found the Spinach Dip so versatile!
Good
I used this today on my homemade bagel and I really enjoyed it, you only need a little.
We like the sound of that Carole.
An Acquired Taste
I love their products but this one wasn't really for me. It was on the bitter side for my liking.
Sorry to hear this Izzy, but we have exciting plans to address your comment very, very soon! Appreciate the feedback.
Pretty good salad dressings. Good variety of different flavors. I thought it tasted pretty good. Good on its own as well. With some fruit or vegetables.
Being organic it is healthy and better than most store bought dip. It is very tasty with Tortillas. It is better than all the junk people put in their bodiee