Spicy Queso
This Spicy Queso packs a punch and our newest recipe is creamier and tastier than ever. The Queen of Pop Lizzo has even included it in her recipe for vegan brussels nachos. This dairy and nut free queso packs some serious punch and pairs all the delicious cheezy flavors of queso with a smoky kick of heat! Notes of habanero pepper brings out delicious flavour and just the right amount of heat!
Ingredients
Filtered Water, *Virgin Olive Oil, *Unfiltered Apple Cider Vinegar, Nutritional Yeast, *Hemp Seeds, *Minced Onion, *Minced Garlic, *Tomato Paste, Gray Sea Salt, *Green Banana Flour, *Paprika, *White Chia Seeds, *Habanero Pepper
*Organic (Made with 88% Organic Ingredients.)
May Contain Coconut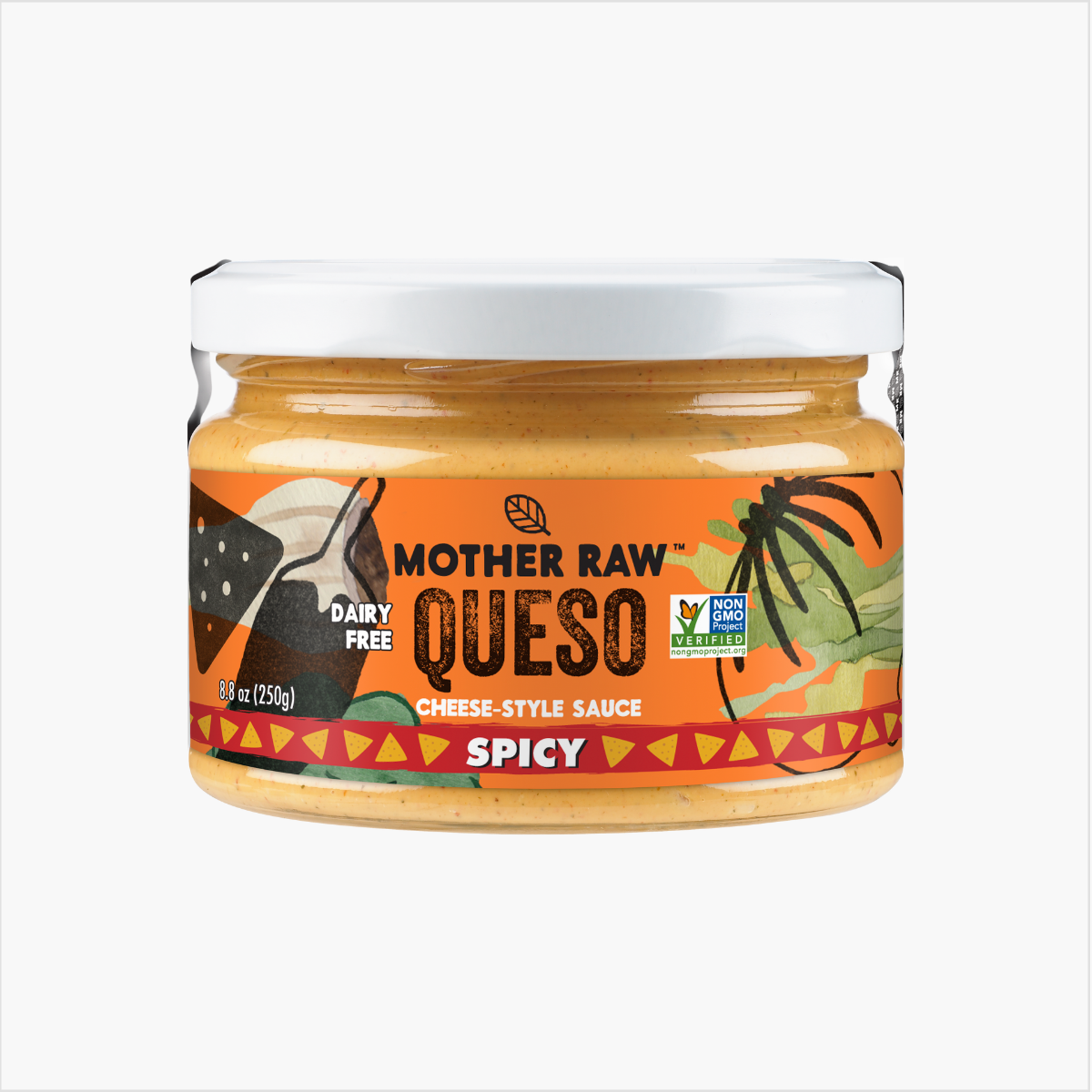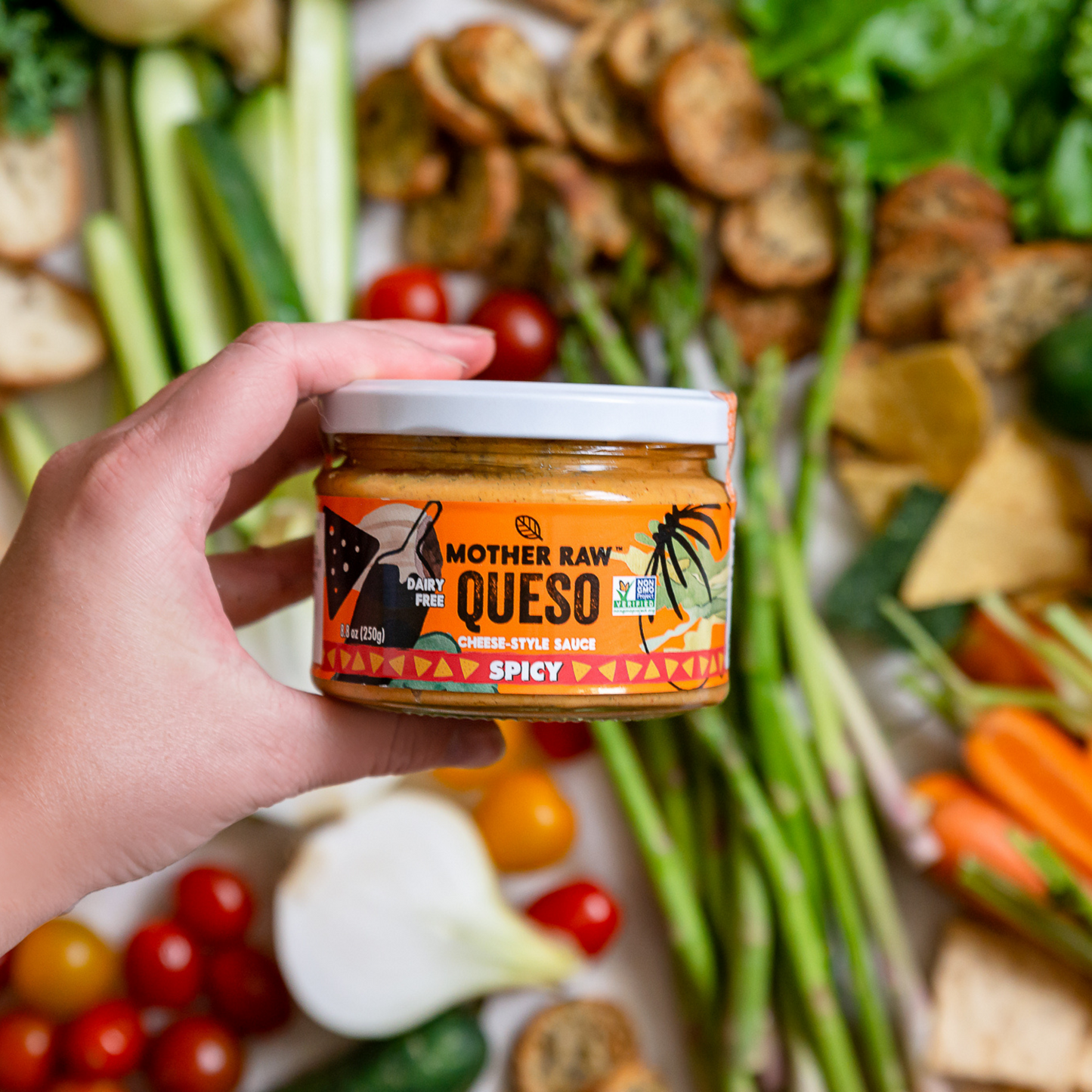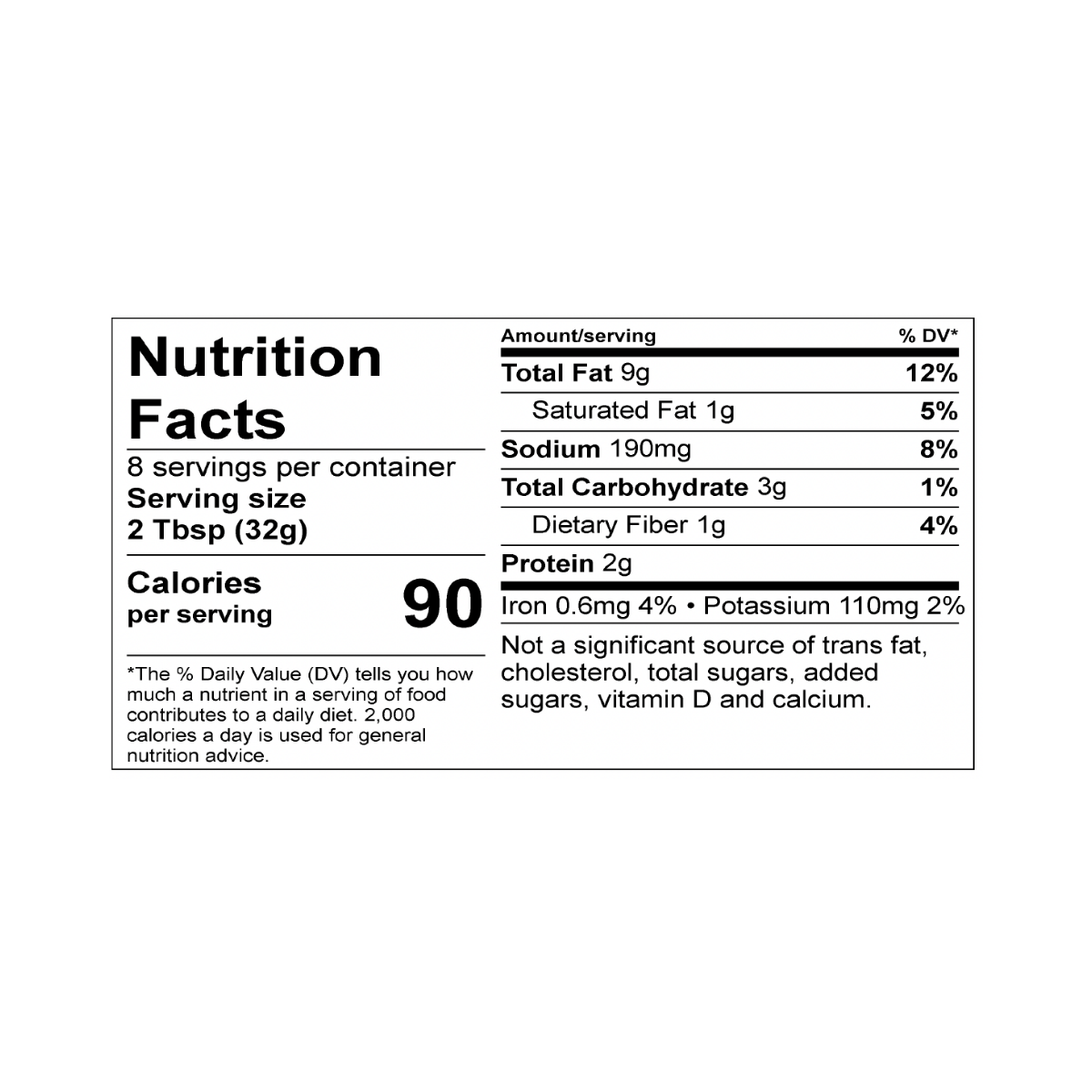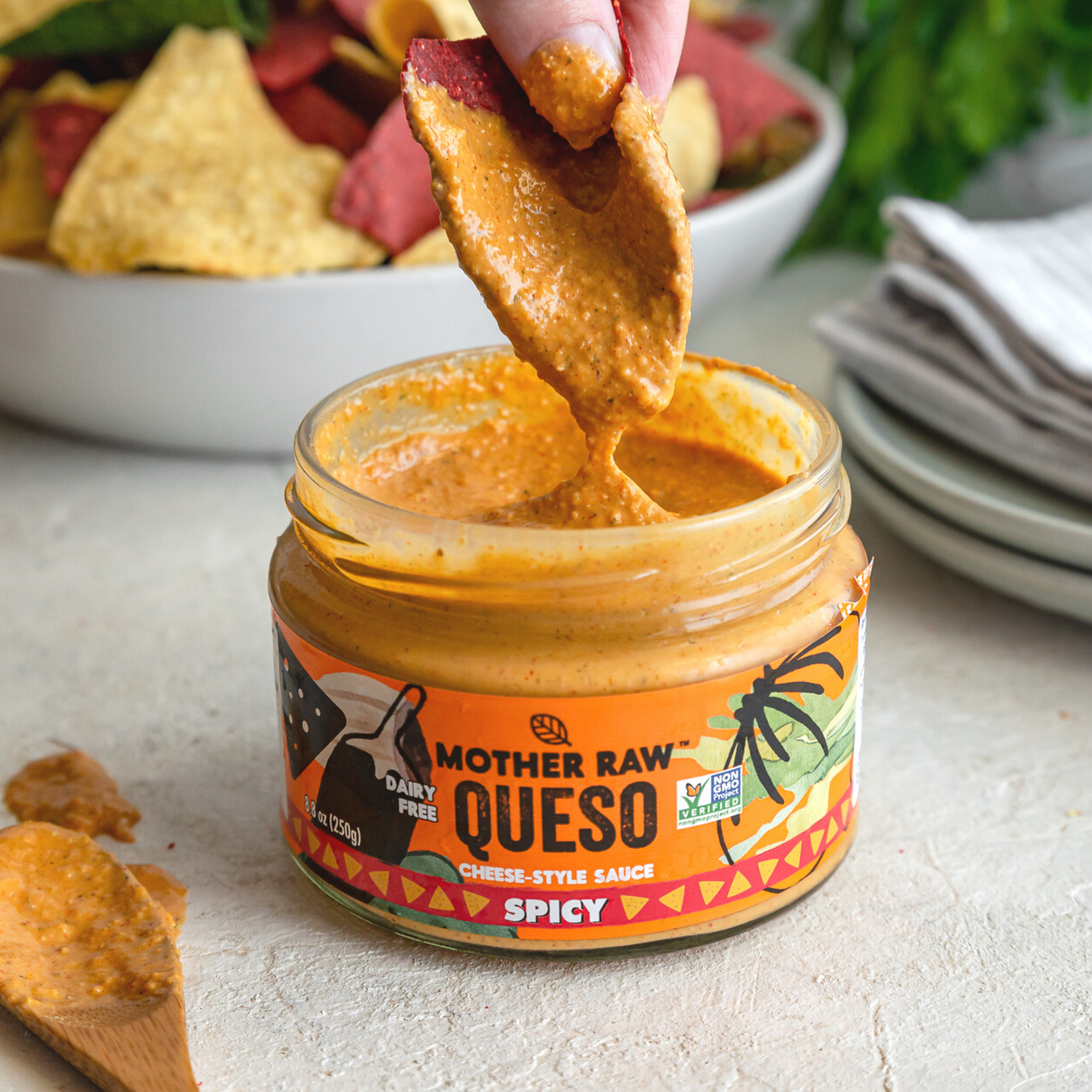 Perfection
Amazing taste! Can't get enough of it
We agree Stefan as do all of the other fans of our Queso! Yum. Thank you for sharing a review with us.
Get In My Belly!!!!!!!
Just the right about a spice with wonderful blend of flavors! Multi use for different meals!
Ha- love it Izzy. Simple idea that might be up your alley- add some generous spoonfuls to warm pasta and stir it up for a super easy and delicious 'Mac and cheese'.
What I liked about this product was the tanginess and bold flavors it had. It wasn't like traditional queso dips, the flavor was very zingy and almost lemony. So, it wasn't what I was expecting when I picked out this product. Overall, this product is made with clean ingredients and tasted delicious, so I would recommend that you try this product.
Good taste got a dip it was more flavorful then what I thought it was going to be I love what this brand is doing and how it's more healthy then other brands out there for sure going to try out more products in the future from this brand truly impressed
It was really good. I like that it had simple ingredients. The texture was good, taste was on point, my family loved it. Would purchase again.